23 Aug 2022
RTA graduates 86 inductees of 'Ajyal' summer programme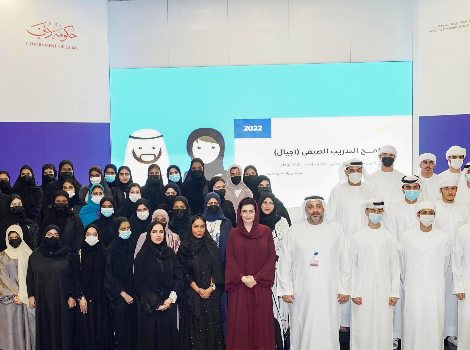 Dubai's Roads and Transport Authority (RTA) has graduated 86 students from secondary schools and universities who have completed RTA's annual summer internship programme (Ajyal).

The programme is designed to equip the students with the skills and trending professional abilities such as personnel management, planning, initiatives, self-assessment and career development to stretch their expertise and skills needed for the job market. The graduation ceremony was attended by Sultan Al Akraf, Director of Human Resources and Development, Corporate Administrative Support Services Sector, RTA.

During the programme, which started on June 22 and ended on August 17, 2022, students took part in a field training course, during which they examined the working environment, performed tasks applicable to their professions, and learned about RTA's competencies and expertise. Furthermore, students had the opportunity to learn about RTA's agencies and sectors and attended theoretical workshops and lectures.

Ajyal programme contributes to realizing RTA's strategic objectives and goals, which urge the promotion of social responsibility and the training and qualification of talented individuals to qualify a generation of youth with creative thinking and research in the fields of management, engineering and planning.

The inductees of the Ajyal programme during the summer vacation expressed their gratitude and appreciation for RTA, which provided them with the opportunity to train and benefit during their time. Students stressed the importance of the experience which had benefited them greatly and empowered their knowledge and practice.