Media Center
Find all our news, press releases, events, announcements, awards, projects and much more. .
Press releases
See more
Positive outcomes for automated procedures of impounded vehicles
RTA has achieved positive outcomes within a very short period for the implementation of the automated procedures for impounding violating vehicles at Lehbab Yard, Dubai, in cooperation with Emirates Parkings, following a contract signed between the two entities earlier this year 2023.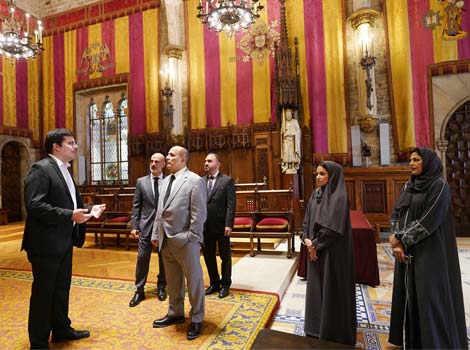 Al Tayer reviews Barcelona's experience in urban planning and fostering wellbeing
His Excellency Mattar Al Tayer, Commissioner General for Infrastructure, Urban Planning and Wellbeing Pillar, and Chair of the Supreme Committee of Urban Planning in Dubai, reviewed during his visit to Barcelona.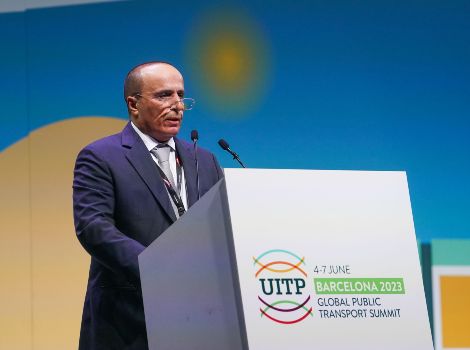 RTA showcases self-driving and sustainable transport initiatives at UITP Global Public Transport Summit Barcelona
Dubai's Roads and Transport Authority (RTA) has taken part in the 64th UITP Global Public Transport Summit held in Barcelona, Spain featuring the participation of 1900 delegates from 100 countries. About 300 speakers delivered speeches in 85 discussion panels that discussed the latest ideas and visions about urban and sustainable mobility.
Projects
See more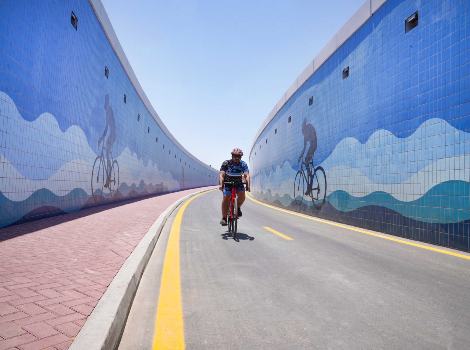 Opening a 160m cycling underpass at Meydan
RTA opened a new tunnel specifically designed for cyclists in Meydan area. This tunnel spans 160m in length and 6.6m in width, with a capacity to accommodate approximately 800 bicycles per hour.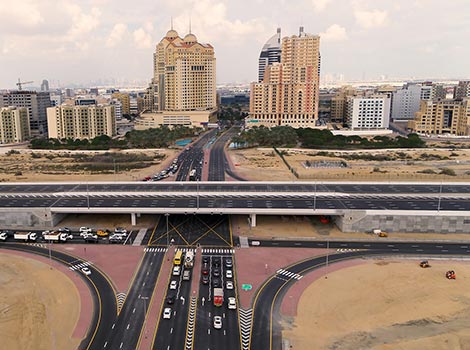 Opening the Sheikh Zayed bin Hamdan Street Improvement Project
RTA opened on Sunday 22nd January 2023, Sheikh Zayed bin Hamdan Al Nahyan Street Improvement Project extending 3 km from the intersection with the Dubai-Al Ain Road up to the Academic City Roundabout. RTA also opened two 120-metre bridges at the intersection of Dubai Silicon Oasis, comprised four lanes in each direction. These improvements will raise the capacity to 14,400 vehicles per hour in both directions thus ensuring a smooth traffic flow in both directions of Sheikh Zayed bin Hamdan Al Nahyan Street. The project serves Dubai Silicon Oasis, over 25 universities and colleges, and a student population of 27,500 in addition to the surrounding development projects. Furthermore, the project works included improving the entrances and exits of Sheikh Zayed bin Hamdan Al Nahyan Street by connecting with the intersection of Dubai-Al Ain Road, widening the Street to four lanes in each direction in a sector extending 3 km, and constructing two 120-metre bridges at the intersection of the Dubai Silicon Oasis, comprised of four lanes in each direction. The Works also included constructing a signalised intersection beneath the two bridges that serve 20 lanes in all directions with a capacity of 8,000 vehicles per hour to ensure a seamless traffic flow to Dubai Silicon Oasis and Zayed University as well as constructing several intersections with roads in the area. It also encompasses traffic improvements at the Academic City Roundabout and highway street lighting services.
Completion of Al Manama Street improvement works
RTA has completed improvements of Al Manama Street, which is part of the Dubai-Al Ain Road Improvement Project opened in May 2022. The project stems from RTA's efforts to upgrade roads and transportation infrastructure, besides supporting Dubai's urban and sustainable development.
Photos
See more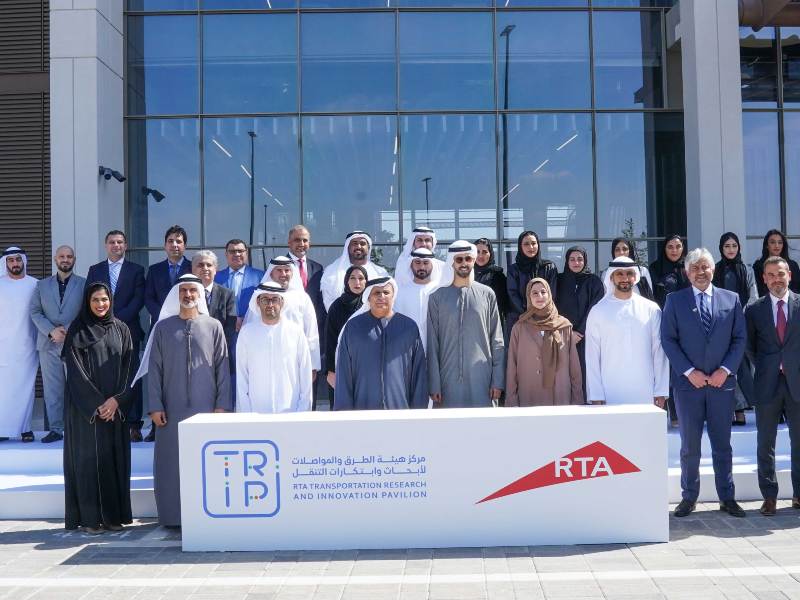 RTA opens Transportation Research and Innovation Pavilion (TRIP)
TRIP aims to streamline the ongoing research efforts by focusing on infrastructure, urban planning and sustainability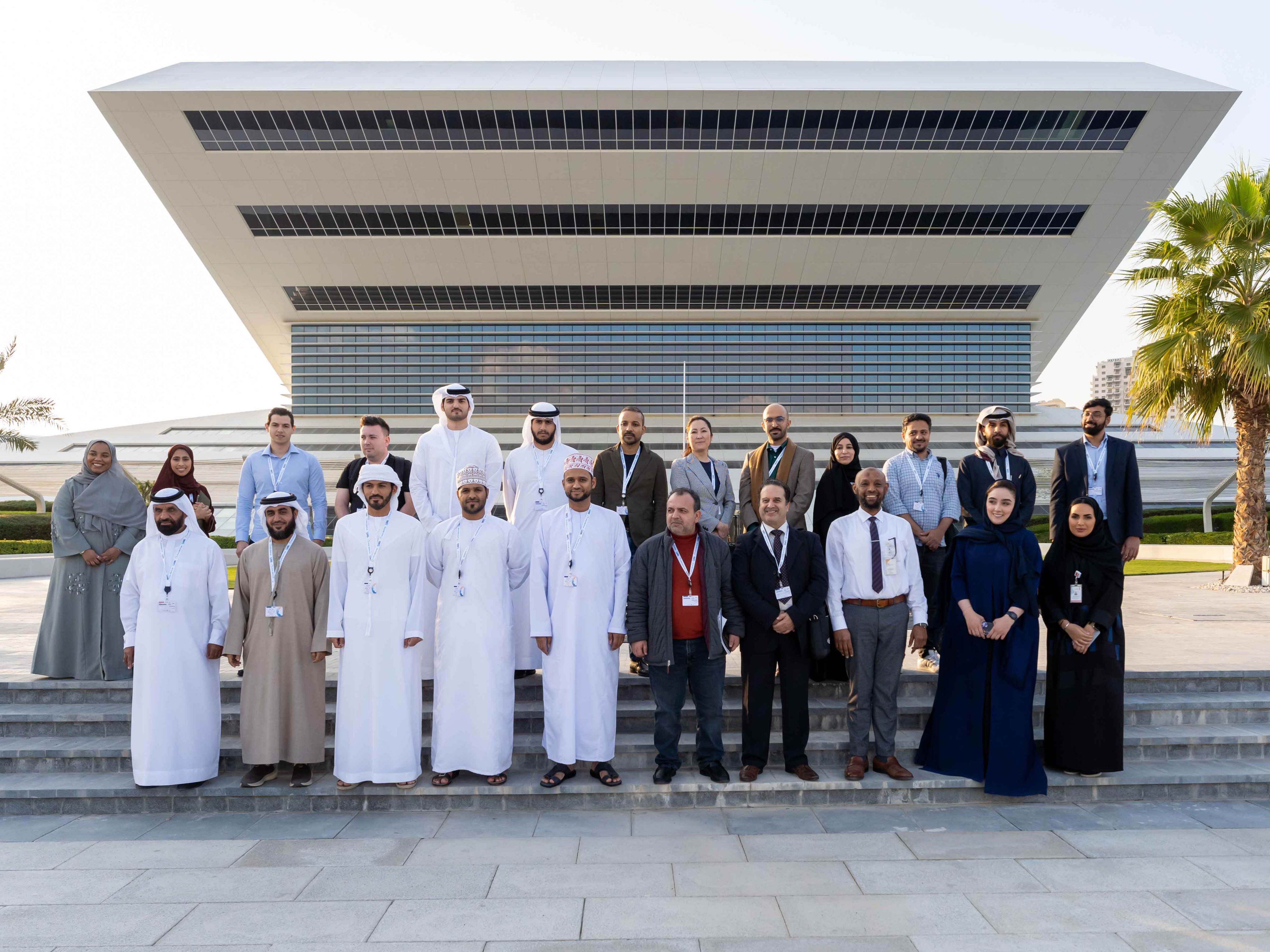 DIPMF participants visit Dubai landmarks
The Dubai International Project Management Forum (DIPMF) organised technical field visits for 240 participants to several Dubai landmarks and mega projects such as Al Infinity Bridge, Deep Dive Dubai, Museum of the Future, Enterprise Command and Control Centre (EC3), Mohammed Bin Rashid Library, and the Geographic Information Systems Centre in Dubai Municipality.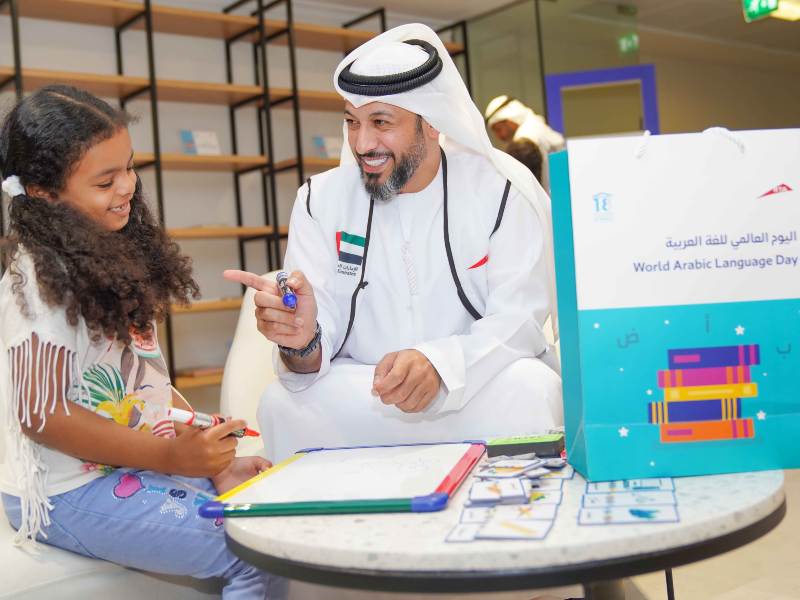 RTA celebrates UN Arabic Language Day
In honour of the United Nation's Arabic Language Day, which the UNESCO celebrates annually on December 18th, marking the United Nations' resolution to adopt Arabic as its sixth official and working language, Dubai's Roads and Transport Authority (RTA) has organised initiatives showcasing its role in promoting the national identity and social responsibility among employees and orphaned children.