May 04 2020
Holding first remote innovation lab to examine smart services
(80 Participants concluded to 131 ideas)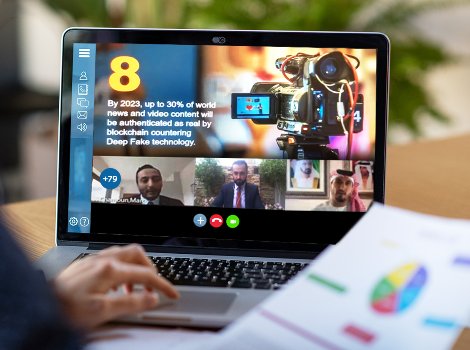 Dubai's Roads and Transport Authority (RTA) has launched a remote innovation lab. The session discussed ways and means of applying smart technologies in serving clients. The event is held in the context of Dubai's preventive measures to curb the global outbreak of the COVID-19.

"The staging of this innovation lab reflects RTA's response to government's remote work policy given the prevailing health concerns witnessed by the UAE and the world over. 80 of RTA's leaders and staff of prominent global businesses, such as the Gartner Consulting, and the customer's experience advisor RBBi, as well as several developers of smart apps participated," said Ahmed Mahboub, Executive Director of Smart Services, Corporate Technology Support Services Sector, RTA.

"The lab discussed two key topics; the first was streamlining the customer's experience through the use of technologies and simplified procedures. The second was innovation in smart services including the use of artificial intelligence and identifying user's behaviour. The lab yielded more than 131 ideas highlighted by consolidating RTA's apps in one app, streamlining payment procedures, unifying e-purses, using artificial intelligence and completing the service application. Ideas proposed have been listed for studying and assessing viability.

"RTA has a plan to hold another lab to focus on the customer's experience with services and other labs for virtual quality testing. RTA used edge-cutting technologies in the lab to enable participants to share ideas and vote on them. Thanks to advanced technologies, the session was interactive and saw rich discussions marked by a wealth of knowledge in a variety of fields," concluded Mahboub.