News/Events
Public Transport Agency makes progress in saving power consumption for 2014
19/05/2015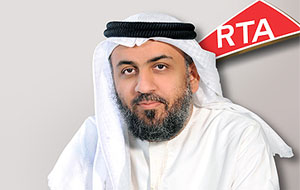 Dr. Yousef Mohammed Al Ali, CEO of Public Transport Agency, said: "The report published by the Agency about water consumption in public transport facilities last year amounted to 32 million gallons, recording a drop of about 2.77 million gallons from levels reported in 2013 which were 34.7 million gallons. The efforts of the Agency succeeded in saving water consumption by 8% between 2013 and 2014 despite the rise in the number of employees and growth achieved in the business of the Agency.
"The Agency is launching an array of initiatives, strategic plans and effective procedures aimed at conserving water and power consumption, and raising consumption efficiency across all facilities and stations. Most bus depots have stations for recycling and treating water used in washing buses, and recycling ratio of these waters has reached 80 per cent and is expected to hit 90 per cent by the end of 2015 following the launch of Recycling of Public Bus Washing Water Station at Al Qusais Depot.
"The responsibility of conserving water consumption rests on all community members as water is the backbone of life, and we have got to conserve its consumption; a practice also exhorted by our lofty religious values," continued Al Ali.
It is worth-mentioning that the Agency had held an awareness workshop at Al Qusais Bus Depot; which had achieved the highest efficiency rate in saving water consumption in 2014 amounting to as much as 14 per cent when compared with 2013. Accordingly, the Agency decorated the manager and staffs of the Station in recognition of their efforts, and urged them to continue the practice and set an example to emulate by other bus depots in saving water & power consumption and raising consumption efficiency levels.