News/Events
RTA renews scholarships of secondary school graduates in engineering majors
19/06/2015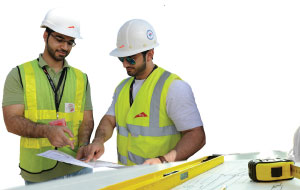 Ms. Kawther Kazim, Executive Director of Human Resources & Development, said: "The RTA is always keen on offering annual scholarships with the aim of supporting Emirati graduates of science majors of secondary schools to join engineering programs matching to RTA's requirements in the job market in a variety of fields covering: computer, electronic, mechanical, mechatronics and civil engineering.
"The scholarships program offers opportunities to secondary school graduates (science stream) this year to join universities with which the RTA had coordinated the offering of such scholarships namely: American University of Dubai, American University of Sharjah and Sharjah University. The student has to be Emirati, and had achieved a rating not less than 90% in the secondary school certificate. The RTA recognizes the importance of investing in students to nurture a balanced business environment and empower them with sufficient expertise," stated Kawther.
"The program has multiple benefits for students during their course of study covering tuition & activity fees, cost of books & laboratories, monthly salary, health insurance, a laptop as well as other benefits.
"Documents required for availing the scholarship include completing an application form, certificate of good conduct, copy of family book, university admission letter, four personal photographs, passport copy, bank account details, and a copy of the academic qualification (secondary school certificate) duly attested from the Ministry of Education," added Kawther.