02 Feb 2023
RTA hosts open day for health, safety and environment under the theme 'Using Advanced Technologies'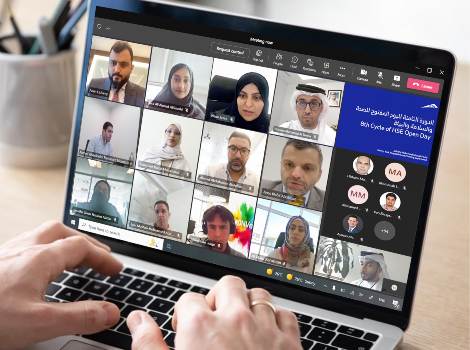 Dubai's Roads and Transport Authority held the 8th Open Day for Health, Safety and Environment, under the theme: "Using Advanced Technologies in enhancing the Health, Safety and Environment." The event attracted experts from RTA and other entities including specialists and officials, who convened on a video conference focused on the use of advanced technologies and their impact on health, safety, and the environment.

Topics

"The strategic goals and objectives of RTA's Strategic Plan 2023-2030 provide for three key drivers: improving mobility safety, enhancing the security of assets, mobility; and corporate security, and occupational health," explained Nada Jasim, Director of Safety, Risk, Regulation and Planning, Strategy and Corporate Governance Sector, RTA.

"RTA is keen on holding the Open Day for Health, Safety and Environment annually, and hosting experts from diverse universities and global institutions to discuss the techniques and practises of motivating innovation in support of sustainable development and awareness, besides showcasing RTA's efforts in this regard," added Jasim.

A representative of the Ministry of Health and Prevention made a presentation at the virtual event in which he spoke about well-being at the workplace and the underlying factors for the use of technology to provide an enhanced liveable environment. Among the participants was Jorge Aldegunde, International Technical Director of Railways from Spain, who spoke to the participants about innovation and technology.

RTA's Participation

The Information Technology Department represented RTA at the video conference meeting, where green technology and printer ink recycling were discussed. In her remarks, Nada Jassim praised the participation of all participants, both inside and outside RTA, for enriching the meeting with meaningful and interactive discussions.