30 Mar 2023
RTA briefs delegation of Dubai Police on best practices of corporate governance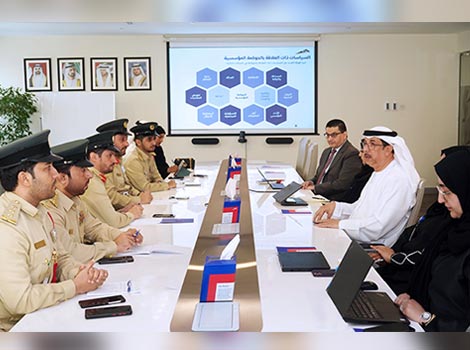 Dubai's Roads and Transport Authority (RTA) briefed a delegation from the Dubai Police General HQ on the best international practices in corporate governance and compliance management implemented by RTA.
The briefing took place during a visit to RTA by a group of officers and specialists in governance and compliance from the Dubai Police.
"RTA received a delegation from Dubai Police to share the pioneering practices of corporate governance and compliance management adopted by RTA. The visit aligns with RTA's strategy of exchanging experiences with various local and federal government agencies. It is also part of RTA's continuous efforts to spread pioneering practices, share experiences and transfer knowledge," said Abdullah Al Jawi, Director of the Internal Audit, RTA.
"During the session, a visual presentation was made to highlight RTA's Vision and Mission as well as its Organisational Chart and Units responsible for overseeing and controlling governance practices. The presentation also spotlighted RTA's top governance practices and explained the different control levels according to the three lines of the control model. The briefing also touched on the importance of effective compliance management and related best practices. The two parties exchanged questions and inquiries and share ideas," added Al Jawi.
Effective governance and compliance management
It is noteworthy that RTA holds ISO certificates in corporate governance and compliance management system, which as such became the first government transport entity in the Middle East to achieve these certificates.