16 Nov 2023
Winning international award for Diversity, Equity and Inclusion in human capital management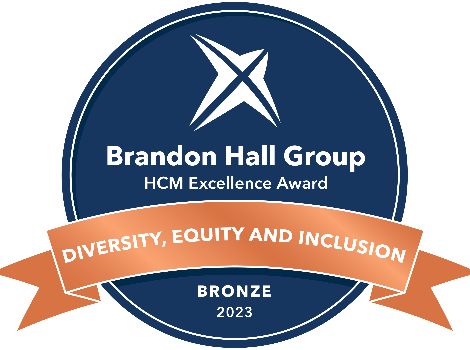 Dubai's Roads and Transport Authority (RTA) secured the bronze Brandon Hall Excellence Award under the Diversity, Equity, and Inclusion category for Best Advance in Leadership Development for Women. This global award seeks to honour pioneering entities in human capital management, learning and talent management.

RTA's submission for the competition included the "Future Leaders" programme, the Leadership Development and Women Empowerment Initiative, and their dedicated efforts toward creating a specific chapter on human resources management and development policies. This chapter entails recruiting, training and empowering women within RTA to further cultivate their skills.

Equality and Development

"The provisions for women's empowerment in the Human Resources Management Policy provide for the of gender equality in recruitment and hiring. Most of RTA jobs are designed to be suitable for both males and females, which paves the way for women to take up leadership specialised, and support roles," said Athari Mohammed, Director of Human Resources and Development, Corporate Administrative Support Services Sector, RTA.

Training and Development

"Training and development strategies focus on training in collaboration with organisational units and identifying training courses capable of enhancing the capabilities of female employees. A practical training is provided for female university students. The Future Leaders Programme is an initiative that targets grooming female managers and empowering them to master leadership and corporate capabilities," she added.

The programme also seeks to cultivate the professional and leadership skills of participants, employing a leadership development methodology that encompasses 14 development courses delivered through workshops and sessions. Furthermore, it includes field visits and graduation projects designed and implemented in cooperation with the Mohammed bin Rashid School of Government and Lee Kuan Yew School of Public Policy in Singapore.

It is worth noting RTA's statistics indicate that they currently house 920 female staff, which reflects a notable increase from the previous year, which saw 758 female staff across various roles. Out of these, 793 are Emiratis and 127 are from other nationalities. They hold diverse positions including 222 in engineering and technical roles, 122 in specialised jobs, 23 in leadership positions, 25 in fieldwork, 52 in supervisory roles, 42 in supportive and supervision roles, and 434 in administrative support positions.