Mar 23 2016
Al Tayer: Humanitarian aid defines UAE's tradition & identity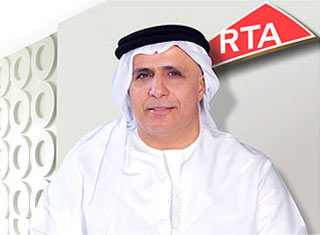 HE Mattar Al Tayer, Director-General and Chairman of the Board of Executive Directors of the Roads and Transport Authority (RTA), said that the launch of Mohammed Bin Rashid Global Centre for Endowment Consultancy complements the caring drive of the UAE inaugurated by the late Sheikh Zayed Bin Sultan Al Nahyan.
Benevolence and humanitarian aid has become a practice and identity of the UAE who's given has spanned the needy across the globe
HH Sheikh Mohammed bin Rashid Al Maktoum, Vice-President and Prime Minister of the UAE and Ruler of Dubai, has set the model of giving & caring, and launching endowments & social initiatives serving humanity to the disadvantaged throughout the world. Dubai Cares initiative for instance was aimed at spreading education in poor countries, followed by Noor Dubai campaign to restore hope for the blind, Kiswa initiative for dressing one million children worldwide, and the UAE Water Aid.

The RTA has dedicated the income of one taxicab of the Dubai Taxi Corporation to support the Mohammed Bin Rashid Global Centre for Endowment Consultancy. The logo of the Centre (Public Transport Endowment) will be posted on that designated vehicle