Dec 22 2017
Briefing Ambulance Services about corporate performance practices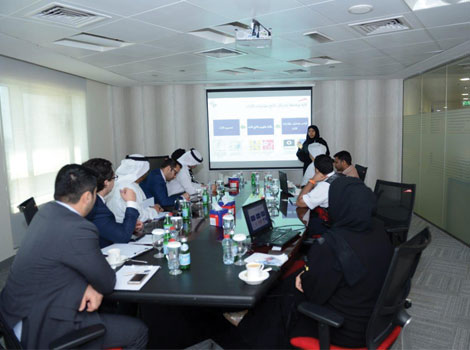 The Roads and Transport Authority (RTA) has received and briefed a delegation from Dubai Corporation for Ambulance Services about the best practices and applications of corporate performance. The visit is part of RTA's strategy for sharing knowledge and expertise in relevant fields with government entities; which is part of our government's policy.

Fahad Al Suwaidi, Director of Development and Corporate Performance at Strategy & Corporate Governance Sector, RTA, welcomed the visiting delegation consisting of Dr Omar Al Saqaaf, Director of Medical & Technical Affairs; and Dr Mishaal Julfar, Acting Director of Airports Ambulance, in addition to several other officials from both parties.

"The meeting started with a visual presentation spotlighting the organisational chart of the RTA and the Development and Corporate Performance Department. It also touched on RTA's strategic plan, performance level benchmarked against the goals & strategies of RTA's agencies & sectors, operational indicators, individual performance plans, and a review of strategic plans and objectives," said Al Suwaidi.

"Discussions also covered the corporate performance management system, conducting & measuring customer satisfaction surveys along with the associated parties, and the tasks of the mystery shopper. A full explanation was given to queries raised during the gathering, which was extremely positive, offering the two parties a wealth of knowledge," concluded Al Suwaidi.