Dec 15 2017
Agreement with Emirates Driving Institute for training of passenger transportation drivers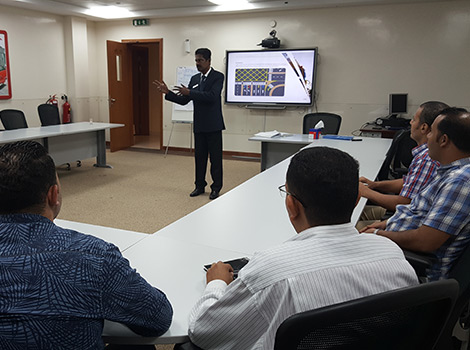 The Roads and Transport Authority (RTA) has recently signed an agreement with the Emirates Driving Institute for privatising the training of passenger transport drivers. The Agreement stems from RTA's keenness to adopt the best practices and boost the Public-Private Partnership. It aims to improve the quality of training through continuous improvements and new programs for supporting passenger transport activities in the Emirate of Dubai.
Abdullah Al Meer, Director of Drivers' Affairs at RTA's Public Transport Agency said, "The Agreement is part of RTA's efforts to improve the policies and programs of training and qualification, besides engaging the private sector in leveraging the passenger transport systems in Dubai. It also focuses on adopting the best global practices in training and qualifying drivers as well as benefiting from the expertise of the public and private sectors. Utilizing such experience will upgrade the operation of public transport and boost RTA's monitoring and supervisory role in regulating such transit systems.
"Among the key objectives of privatising Drivers Training and Qualification Center is to improve the quality of training by using state-of-the-art technologies of training and qualifying drivers. It also enables the full migrations from the conventional training stage to the smart and virtual training era.
"Broadening the privatisation of training centres will accommodate the increasing numbers of drivers, ensure the deployment of competent drivers in passenger transport activities, and meet the growing demand for mobility service in Dubai," added Al Meer.
"The RTA is considering qualifying other institutes in future to expand the involvement of the private sector in the development process. The process is bound to have a significant contribution to enhancing the competitiveness in delivering the best programs of the training and qualification of drivers. Obviously, the step will bring more satisfaction and happiness to passengers, and enhance the mobility safety in Dubai; which will also bolster RTA's vision of Safe and Smooth Transport for All," continued the Director of Driver Affairs, Public Transport Agency.
Amer Belhasa, Vice-Chairman of Belhasa Group and CEO of Emirates Driving Institute, said, "The privatisation of drivers training & qualification sector by RTA's Public Transport Agency is consistent with the UAE's drive of upgrading the efficiency of services delivered to community segments across the board. Such improvement warrants subjecting drivers to training and qualifying them to keep pace with the current business processes.
"The achievements made at all levels including service and economic sectors has proved that the UAE has world-class visions & advanced administrative concepts. The government policy of supporting the private sector has broadened the concept of partnership between the two sides. It illustrates the government's belief that the private sector is considered a partner rather than just an investor. We look forward for more openness in the New Year, especially as regards customers' happiness.