15 May 2022
Statement of His Excellency Mattar Al Tayer marking the election of His Highness Sheikh Mohammed bin Zayed President of the UAE
(Al Tayer: Mohammed bin Zayed is an exceptional leader whose name is associated with mega achievements that have driven peace and stability in the region)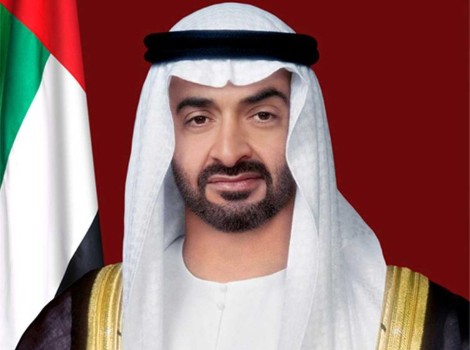 His Excellency Mattar Al Tayer, Commissioner General for Infrastructure, Urban Planning and Well-Being, Director General, Chairman of the Board of Executive Directors of the Roads and Transport Authority - has congratulated His Highness Sheikh Mohammed bin Zayed Al Nahyan on being elected President of the UAE to succeed late Sheikh Khalifa bin Zayed Al Nahyan. He stressed that Sheikh Mohammed bin Zayed is the ideal successor.

"His Highness Sheikh Mohammed bin Zayed Al Nahyan is an exceptional leader whose name is associated with mega achievements that have driven peace and stability in the region, and who has promoted the culture of tolerance in the world. be it in developing the armed forces, forging strategic partnerships for joint defence, or protecting the interests of the state and the region. He has unleashed a host of initiatives to boost the holistic development of the UAE and make momentous achievements in economic, social and political fields. His Highness has adopted an economic diversity model focused on investing in core sectors such as industry, health and technology. He has advocated the establishment of national companies to ramp up the ability of the state to sustain growth despite the global challenges," said Al Tayer.

"The education and youth empowerment sector in the country has witnessed qualitative leaps, as evidenced by the development of the education system based on providing the nation with future skills, which enabled young people to occupy leading positions and support the development process, and to achieve many historical and strategic achievements, especially in the fields of sustainability and energy. The most important of which is the UAE's peaceful nuclear programme.", added Al Tayer.

Rounding up his statement, Al Tayer said, "We pray to the Almighty to bless the efforts of His Highness Sheikh Mohammed bin Zayed Al Nahyan, and help him together with his brothers the Members of the Supreme Council and Rulers of the Emirates to shoulder the responsibility, and bring success to the nation and its citizens."