Jan 20 2015
RTA Best Smart App Contest for Students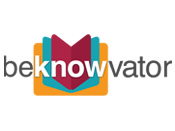 RTA Best Smart App Contest for Students
The RTA has rolled out an innovative Contest. This Contest is sponsored by Smart Government and Smart City committees and endorsed by smart government committee as part of the innovation track, It aims at engaging UAE university students, graduates or recent Alumni with the development of functioning smart Apps through Open APIs published by the RTA using any technology across one or more platform (IOS , Android, BB and Windows), therefore becoming the first government entity to implement the open APIs concept.

RTA Best Smart App Contest for Students offers a chance of innovative challenge in which participants work collectively in groups and compete in a 3 weeks time span against each other, where each group comprises of up to 3 participants.
 
Registration will be available online, starting from 10-3-2015 and ending on 15-4-2015, while contest starts on 10-5-2015. Registered users will receive access details and tokens to access the APIs on the cloud. Top 3 Apps will be rewarded cash prizes and the best App will be published with RTA branding.