Apr 06 2015
RTA launches Rasid System to monitor bus ridership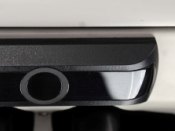 RTA launches (Rasid) System to monitor bus ridership
The RTA has recently launched a sophisticated automatic bus passengers counting system branded as "Rasid." This smart system has several components, some of which are onboard buses, others are in the Agency's control center, and is intended to count the actual number of passengers upon boarding or alighting from buses at each bus stop.

The captured information about counted bus riders would be matched with the information about NOL cards in order to identify the stops and routes where some riders evaded bus fares.
 
The project has been executed in a phased manner including a review of the best international practices, conducting a feasibility study for the project, introducing the system in an experimental phase, and boosting the implementation of the value engineering concept. RTA has completed the installation of the systems aboard 100 buses during the specified timeline of the project.