Mar 08 2015
RTA starts imposing fines to protect privacy of women's metro compartment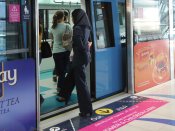 RTA starts imposing fines to protect privacy of women's metro compartment

The Roads and Transport Authority (RTA) has started slapping a AED100-fine on every unauthorized male rider found in the newly expanded Women & Children-Only Compartment of the Dubai Metro starting from March 1st 2015. The step is part of RTA's endeavours to maintain privacy & comfort of riders onboard this designated metro cabin, and respect the norms and traditions of the community.
Expanding the Women & Children Cabin has prompted in reply to the rising numbers of riders of this compartment over the past years. This has warranted an expansion of this cabin permanently as of Feb 15th 2015.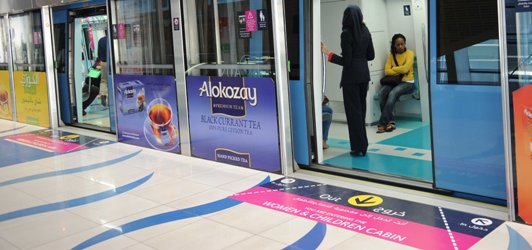 It is worth mentioning that, all directional signage at the metro stations have been replaced and all relevant information of the women & children cabin is being provided such that they could be readily distinguished. The move is part of efforts to realize the strategic goals of the RTA in delivering best-in-class services, comfort and happiness to community members.