Nov 19 2017
4th Dubai Int'l PM Forum kicks off under the auspices of Hamdan bin Mohammed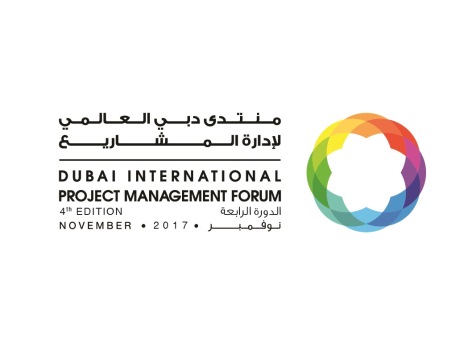 Under the patronage of HH Sheikh Hamdan bin Mohammed bin Rashid Al Maktoum, Dubai Crown Prince and Chairman of the Executive Council, the 4th Dubai International Project Management Forum (DIPMF) will open Monday 20th of November 2017. The Roads and Transport Authority (RTA) holds the event in collaboration with the Dubai Electricity & Water Authority (DEWA), Emaar Properties, DP World, and the Project Management Institute (PMI). During the opening session, winners of the inaugural edition of the Hamdan bin Mohammed Award for Innovation in Project Management will be felicitated.

'Making A Difference' is the main theme of the event which comprises 30 Project Management (PM) sessions, 5 specialist training courses and 5 keynote speeches. A variety of important PM themes will be discussed in this event such as the Future of PM, Expo 2020 Projects, and Emergency/Crisis Management in addition to specialist training courses about Agile PM, Benefits Management, PMO Establishment, Portfolio & Program Management, Business Analysis, and Big Data. The Forum is set to witness 1500 participants among leading PM intellectuals in the region.

An important theme to discuss PM for Youth has been added following the signing of an MoU with the Emirates Youth Council. Induction sessions will highlight PM Principles, Projects Success Enablers and the importance of applying PM practices to various fields. The Emirates Youth Council will host another youth panel. It has been agreed with the UNDP to take part in a session dedicated to Development PM in keeping with the UAE's Year of Giving initiative to exchange information and expertise with specialist international organisations in this field.

Global Platform
HE Mattar Al Tayer, Director-General and Chairman of the Board of Executive Directors of the RTA, said, "Holding the 4th Int'l PM Forum culminates the huge successes of the past three editions. It is reflected in the attendance of more than 6000 participants from 40 countries, 200 speakers featuring international experts and specialists, and 120 sessions dedicated to PM issues. Holding the Forum stems from the keenness of Dubai to play a key role in leading the development drive in the region and expediting growth rates on sound scientific bases at the highest standards and practices. For this purpose, a high-class line-up of experts and specialists of international repute have been attracted to utilise their expertise in running effective knowledge-transfer platforms. The Forum depicts the commitment of Dubai to be a communication link for sharing experiences, thoughts and visions between gurus of different global industries; which fits well with the profile of Dubai as an Arab city with a global orientation.

"Over the past three years, the Forum has been firmly established as a global platform for debating the best practices and thrashing out creative PM solutions by international experts with innovative views enriching the delivery of mega projects. Attendees in the past three editions exceeded 4000 participants from 50 countries. Themes also include Engineering & Construction PM, PM in technical, sports, energy and sustainability fields, shaping the future and innovation among others.

"The DIPMF, the largest global gathering of PM's top intellectuals in the region, aims to support the exceptional role of PM in achieving an effective and sustainable future. It offers a platform for sharing experience and discussing solutions for building cities along with infrastructure and community services in future. It sheds light on top international standards of strategy, innovation and management with the aim of improving the procedure through which projects can have a lasting impact on the respective community," added Al Tayer.

Prominent Speakers
The Forum will host a broad spectrum of keynote speakers including ministers and executives of mega global firms and organisations. The line-up of speakers includes H.E. REEM AL HASHIMY, Minister of State for International Cooperation and Director General of EXPO 2020 Dubai; H.E FALAH AL AHBABI, Chairman of the Department of Urban Planning and Municipalities in Abu Dhabi; and H.E. KHALAF AL HABTOOR, Chairman of Al Habtoor Group.

Speakers include HE MATTAR AL TAYER, Director-General and Chairman of the Board of Executive Directors of the RTA; H.E. SAEED AL-TAYER, Managing Director & CEO of Dubai Electricity & Water Authority (DEWA); H.E. MOHAMED ALABBAR, Chairman of Emaar Properties; and H.E. SULTAN AHMED BIN SULAYEM, Group Chairman and Chief Executive Officer of DP World and Chairman of Ports, Customs and Free Zone Corporation.

The Forum will host HENRI POUPART-LAFARGE, President of Alstom; MARK LANGLEY, President and Chief Executive Officer of Project Management Institute (PMI); H.E. MOHAMMED AL HAMMADI, CEO of Emirates Nuclear Energy Corporation (ENEC); PROF. ABDULLAH AL SHAMSI, Vice Chancellor of British University in Dubai; and H.E. FRODE MAURING, Resident Coordinator of United Nations, UNDP.

Speakers also include DR. HAROLD KERZNER, Senior Executive Director for Project Management, International Institute for Learning (IIL); MAGNUS LINDKVIST, Futurologist and Author World's Renowned Trendspotter; DR. SEBASTIAN WERNICKE, Chief Data Scientist of ONE LOGIC; JAMES STEWART OBE, Chairman, Global Infrastructure KPMG; and E. LAVERNE JOHNSON, President and Chief Executive Officer of International Institute for Learning (IIL).

Hamdan Award
The Forum will witness the felicitation of the winners of the first edition of the Hamdan bin Mohammed Award for Innovation in Project Management (HBM AIPM) with a total purse of AED2,000,000 (two million dirhams) (USD $550,000). The Award aims to identify, reward, encourage, promote and enable innovation in PM by developing an innovative PM methodology, creating a database for the best practices and business models of PM, providing a platform for sharing innovative ideas and offering training on PM skills. The Award targets the international business community, including specialists and experts in PM, as well as individuals, teams and institutions involved in PM, programs or project portfolios.

The Hamdan Bin Mohammed Award for Innovation in Project Management is catalyst for innovation leaders, teams and ideas in various institutions. The Award serves as a benchmark for the best PM innovation practices and fosters innovation in projects enterprise system built on sound methodologies, and individuals' innovations. The winners are selected on two criteria: innovation methodology used in the project and the impact of this innovation on project deliverables.