News/Events
RTA starts anticipating customer needs
14/08/2015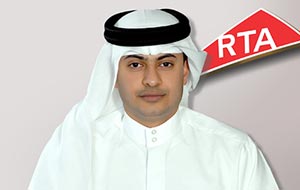 The Roads and Transport Authority (RTA) has unveiled a new procedure whereby it will embark on anticipating customer needs in the context of its endeavours to meet & keep pace with customer aspirations with the aim of fulfilling RTA's third strategic goal of bring happiness to people.
"A new section, named Customer Needs & Aspirations, has been established in RTA to comprehensively detect the needs of RTA's customers. The process would be guided by feedbacks provided by 14 channels set by RTA for engaging with customers including Customers Council, CRM system, Call Center (8009090), Ask RTA, and field surveys & questionnaires to name a few," said Ahmed Mahboub, Director of Customers Service, RTA's Corporate Administrative Support Services Sector.
"The new section would gather such data and subject it to a specific system for processing & analysis with a view to anticipating customers' needs and expectations. On the basis of such deliverables, recommendations would be made for introducing or providing services for which customers aspire, and a report would be submitted to the Higher Committee of Customers, which would coordinate with the concerned bodies in various affiliated sectors and agencies to do the needful," explained Mahboub.
"The Customer Service Department is making every effort to figure out the best means of responding to the needs of RTA's clients at world-class standards. In this regard, the Department is keeping touch with the latest theories relating to this line of industry, and hosts international experts to benefits from their expertise in enriching RTA's 3rd Goal of making people happier in support of our drive mapped out by our prudent government," added the Director of RTA's Customers Service.