News/Events
RTA holds workshop about information security and handling of security risks
06/08/2015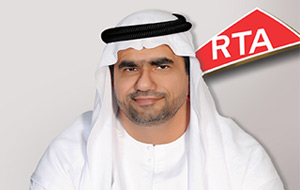 The Information Security Section at the Information Technology Department of the Roads and Transport Authority (RTA) has recently held a workshop about the Information Security System of the Dubai Government, along with procedures required for implementing the standards of this system.
"The workshop covered strategic plans set by the RTA for coping with any emergency as regards securing the flow & continuity of services. The RTA is holding periodic training courses to enlighten employees about objectives of the information security system along with the rising challenges and how to cope with them at all levels," said Abdullah Al Madani, CEO of RTA's Corporate Technical Support Services Sector.
"The workshop aimed at explaining the objectives of the Information Security system and the role of the RTA in implementing this system at the level of individuals and organizational units."
"During the workshop, RTA displayed the best methods & sophisticated techniques, be it for deterrent or preventive purposes, along with measures of responding to risks. The current global situation indicates regional & global losses resulting from cyber-attacks the number of which is recently on the rise. Such a trend warrants standardizing the diffusion of security awareness along with associated contributions of employees. It is imperative to set standardized measures for responding to information security incidents, and a centralized procedure for auditing and verifying the compliance with such measures & procedures," added Al Madani.
The Information Security System of the Dubai Government was launched in view of the growing security risks in the region & beyond along with the associated security threats at the personal & social levels of individuals and establishments. The System was intended to serve the public interest of establishing a unified & solid security system in Dubai pursuant to the Resolution of the Chairman of the Executive Council of Dubai No (13) for 2012 regarding information security of Dubai, covering a wide spectrum of information security fields including main & subsidiary controls closely aligned with the international standard: ISO/IEC 27001.