07 Feb 2023
Customers Council considers improvement of Abra services
(The Council urged operators and owners of traditional abras to use biofuel to power their abras)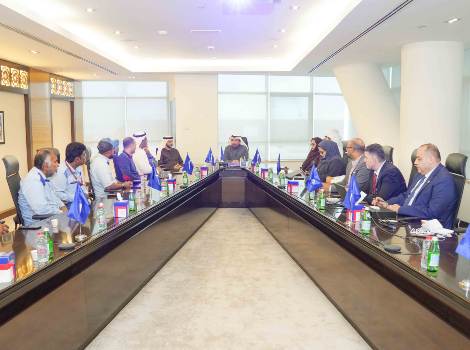 The Customers Council of Dubai's Roads and Transport Authority (RTA) discussed the services offered to riders of traditional Abras. Several owners and operators of traditional Abras met with a selected group of frequent Abra riders. Mohammed Obaid Al Mulla, RTA Board Member and Chairperson of Customers Council opened the session which was also attended by members of the council and representatives of relevant RTA's agencies and sectors.

Attendees hailed the services that RTA offers to riders of traditional Abras in Dubai and its commitment to improving the services to keep up with the needs and expectations of public transport riders.

The council had discussed the services of the Marine Transport Department, the development of stations in the Al Khor area, and the benefits to Abra operators, owners and users. The gathering reviewed Abra's performance details, such as daily, monthly and annual ridership sent by Marine Transport Department to Abra owners and operators to enable them to enhance the services provided to the public. The council also reviewed initiatives to support owners and operators to switch to biofuel, which is offered at a lower cost compared with the standard market price of diesel and is sustainable, clean, and eco-friendly in terms of minimising the carbon footprint and the emission of harmful gases, which preserves the public health and the environment
These efforts stem from RTA's standing commitment to making an effective contribution to implementing the UAE Green Development Strategy, a catalyst to realising the UAE 2021 Vision. The council also discussed the challenges and obstacles encountered by Abra operators and owners as well as the corrective measures needed.