18 Aug 2022
Youth Council holds (Get Closer to Your CEO) initiative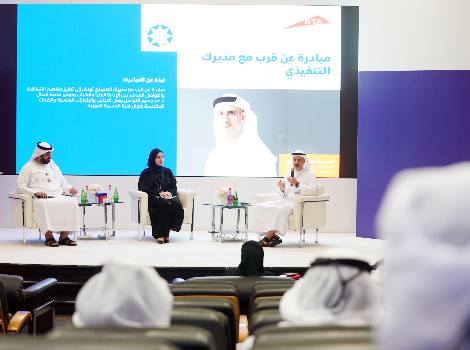 Dubai's Roads and Transport Authority (RTA) Youth Council has held an initiative entitled (Get Closer to Your CEO). It is one of the Council's initiatives planned for 2021-2022, which aims to hold friendly meetings with the CEOs to promote transparency and direct communication between the senior management and youth. It sets a communication platform for sharing exceptional expertise and reviewing achievements. The initiative targeted youth segment among RTA employees to help them enrich their experiences besides enhancing coordination and nurturing a stimulating environment.

In its last gathering, RTA's Youth Council hosted Ahmed Hashim Bahrozyan, CEO of the Public Transport Agency, who briefed the youth about the importance of professional ambition and how can youth carry out the strategic goals and objectives of RTA that encompasses pioneering roles, honing talents and driving excellence.

The initiative showcased the professional career of the CEO, achievements, difficulties and challenges encountered and how they were tackled. The CEO also shared valuable insights to the youth about the present and future as well as the government's drive for them to benefit from followed by questions from the attendees.

The initiative is expected to yield results highlighted by goal setting since the youth can benefit from the experience of senior leaders, adhere to their experience-based advices, and get an insight into future developments. It also elevates the ambition of youth, and encourages them to contribute, work and improve.