26 Jul 2022
Young Mobility Capabilities programme to train fresh graduates, young employees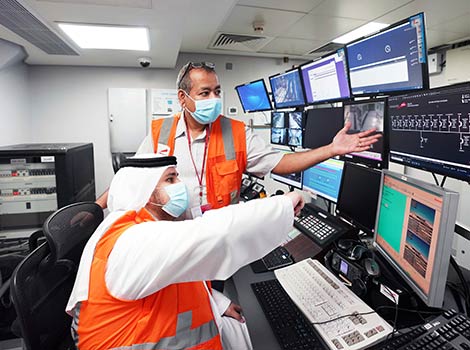 Dubai's Roads and Transport Authority (RTA) announced the launch of the Young Mobility Capabilities programme in September. The programme aims at grooming young Emiratis talents to work with RTA partners among top international companies to gain specialist knowledge and experience. Interested applicants can register through the Dubai Careers platform from August 1st to August 19th 2022.
The Young Mobility Capabilities programme seeks to achieve five objectives: contribute to the national youth strategy, provide an effective tool to attract and qualify young Emirati talents, and qualify RTA employees as well as fresh graduates in a variety of specialist jobs at RTA. It also aims to increase the productivity, develop innovative options for recruitment and training costs, and reduce the job rotation of technical and specialist jobs.
The programme focuses on Emirati graduates and young RTA employees. They will be trained in specialist fields such as the metro and tram operation, planning and operating buses, maintenance of infrastructure, bus maintenance, engineering consultancies, digital infrastructure and other fields related to infrastructure, financial studies and specialist feasibility studies.
The Human Resource and Development Department will oversee the implementation of the project in coordination with agencies and sectors to identify nominees and take necessary action toward implementing the programme. They will coordinate with RTA partners to revamp the Young Mobility Capabilities programme, ensure the commitment of partners to the optimal implementation besides following the needs of trainees, measuring the impact of training and assessing the return on investment.
Duration and Criteria
The programme will last for approximately one to six months depending on the category and specialty, with candidates evaluated and selected based on specific criteria for each category (young RTA employees and fresh graduates). The candidate is required to fulfil these criteria.
The criteria for RTA employees require the application to be Emirati, have a university degree in one of the disciplines required for the programme, and have graduated not more than three years before.
The criteria for fresh graduates require citizenship of the United Arab Emirates and to have a degree in one of the required disciplines from a recognised university or college, the graduation should not be more than three years before, and the cumulative GPA should be at least 3.0 out of 4.0.
Additionally, the applicant must be medically fit, have completed national service requirements (if male), provide a certificate of good conduct, and pass interviews and admission tests.
In line with its strategic goals and objectives, RTA launched the Young Mobility Capabilities programme to help attract, develop and retain talents as well as match them with future skills. It also launched the Ajyal summer training program this year to benefit the secondary school and university students among the children and relatives of RTA's employees. It aims to qualify students and equip them with the skills and trending professional abilities such as personnel management, planning, initiatives, self-assessment and career development.