Apr 19 2018
Use Emirates ID card to avail health insurance services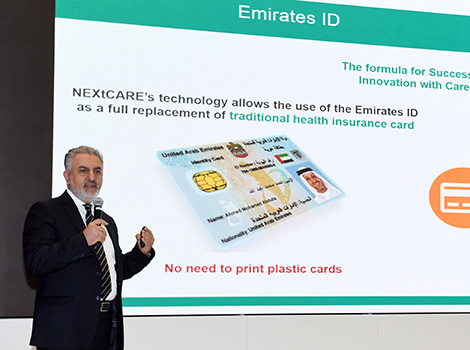 The Roads and Transport Authority (RTA) in Dubai has started replacing Health Insurance Cards by Emirates Identity Cards, thus activating the use of the latter when visiting medical facilities and health service providers under Nextcare coverage. The RTA has now completed entering details of 70% of employees and their families in the new system.

Nabil Al Ali, Director of Administrative Services at the RTA's Corporate Administrative Support Services Sector, said: "The Department has completed adding details of 70% of RTA's employees to the new system through establishing an e-link between Health Insurance Cards and Emirates Identity Cards. The latter can be used when visiting medical facilities and healthcare providers covered by Nextcare health insurance services. This achievement has surpassed our targeted rate of 60%, and this step is part of RTA's efforts to provide fast and high-quality health services to beneficiaries of the health insurance coverage, in line with RTA's strategy to keep employees happy."

"This procedure, he continued, adds to the importance of the Emirates Identity Card rendering it part of the smart services system aimed to streamline administrative procedures when employees report to the concerned healthcare centres for medical treatment. RTA employees, be it, citizens or residents, males or females always carry their Emirate IDs with them. Thus, it becomes easier for them to use their Emirate IDs at any time including emergency cases. The Administrative Services Department conducted several awareness-raising workshops for employees at RTA's Head Office, bus stations and parking lots to inform them about the benefits of this system and the registration procedure."

"The RTA is always keen to implement government directives to make it easier for employees who are the real wealth. It also seeks to raise their satisfaction and happiness rating; which will, in turn, reflects on better performance & job dedication in the form of smart and sophisticated services," concluded Al Ali.