06 Jan 2022
Tamkeen programme trains 100 young Emiratis on businesses and small enterprises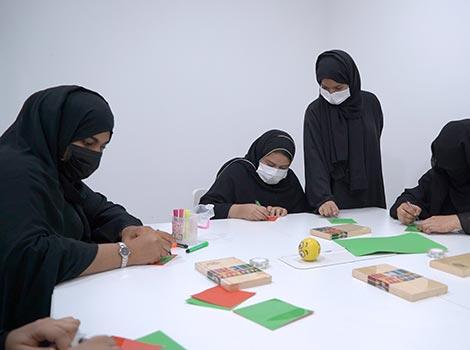 Dubai's Roads and Transport Authority (RTA), launched the 4th edition of Tamkeen (Empowerment) Programme, which extends over 9 months (July 2021 – March 2022), in collaboration with Rawafed Learning Centre and the Ministry of Community Development. About 100 young Emiratis have been inducted into the programme, which aims to empower youth through Youth Skills Development Program and women as well through the Women Empowerment Programme.
Tamkeen aims to prepare and qualify 100 beneficiaries of both genders through training and assisting them with professional support and mentoring programmes besides offering them counselling skills in various administrative fields of relevance.
"Youth Empowerment programme includes courses to provide young Emiratis with suitable market skills required to qualify them to work with others, cooperate with colleagues, and excel under various circumstances. The programme is viewed as an integrated scheme that covers scientific and practical aspects as well as physical and virtual courses on topics related to capacity and personal development such that inductees will be capable of assuming responsibility towards self, society and business," said Rowdah Al Mehrizi, Director of Marketing and Corporate Communication, Corporate Administrative Support Services Sector, RTA.
"The 4th edition of the programme offers new opportunities for youth to learn creative and practical skills to better qualify them for the job market, facilitate their integration in various sectors and support them in finding suitable placements. It also seeks to polish the leadership skills of trainees, and enrich their knowledge about competitiveness, office work, principles of home project management and product marketing.
"The Women Empowerment Programme includes training courses in the English language, computer and the internet in addition to courses about writing reports and administrative correspondence in Arabic. Inductees are also trained on excellence in customer service, customer care and communication skills in practical life, which sees the transfer of ideas and information and working with groups.
"The programme includes 5 activities that focus on working from home on of small projects like: manufacturing perfumes, handicrafts, and catering as well as marketing skills, preparing project budgets and assisting female affiliates to participate in exhibitions to sell products. The Women Empowerment Programme also includes training female affiliates on the assessment of project results and how to maintain projects development," added Al Mehrizi.