31 Aug 2021
MENA Centre for Transport Excellence webinar discusses 'Strategies for Managing Taxi Beyond Covid-19'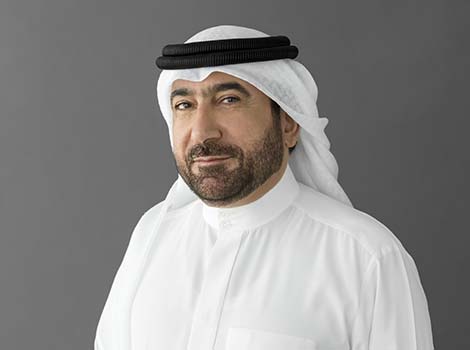 The MENA Centre for Transport Excellence (CTE) has recently held an online training program titled 'Strategies for Managing Taxi Beyond Covid-19' over a period of four days in collaboration with the Dubai Taxi Corporation (DTC). The event, which was held remotely via video communication, engaged 7 experts, specialists, and 18 participants from around the globe.
Mohammed Obaid Al Mulla, Chairman of UITP MENA Division and Chairperson of the Coordinative Committee of the MENA Centre for Transport Excellence, expressed deep satisfaction with the success of the webinar in particular and activities undertaken by the Centre in general.
"From inception, the MENA Centre for Transport Excellence has been cooperating with the UITP in delivering training courses and workshops that match the trends of the public transport industry worldwide. The satisfaction rating of training courses and webinars held by the Centre clocked high levels. It franks the success of strategies and plans developed by the Centre towards delivering the best public transport solutions to cities across the region and the world over," said Al Mulla.
The training comprised eight sessions covering various titles and diverse topics about the business of the taxi sector. Topics discussed in the 'Taxis in the Era of Coronavirus' session covered: The Impact of COVID-19 on the Pandemic on Ridership and Finance, The Response of Sector: Hygiene Measures etc.; and The Post COVID-19 Trends.
The 'Electric Taxi Management in Shenzhen, China' session included the following: Zero-Emission Vehicles and its Effects; Regulations of Taxi Transport for Electric Taxis; and Key Issues to Consider for Procurement and Commissioning of Electric Taxis.
The 'Execution of Operations: Scheduling & Depot Management' session included: The Important Elements for Operations of Taxi and their Planning; Cost and Life Cycle Cost Considerations; and Maintenance & Depot Management.
The 'Driver Management' session and the following session titled 'Innovative Tools and Solutions to Advance Taxi Operations and Major Transformations Due to on-going Pandemic' session, comprised two pillars. The first is 'The CASE Disruptions in the Taxi Sector', which included several topics such as Connectivity, Automation, Shared Mobility and Electrification. The second pillar is 'Adoption of New Technologies for Resiliency and Business Continuity During the Pandemic'.
The final two sessions 'Combined Mobility and Ride Hailing' and 'Best Practices and Lessons Learned Internationally – London' were held in addition to a panel discussion titled 'The Future of the Taxi Sector'.
RTA has established the MENA Centre for Transport Excellence in collaboration with the UITP. The initiative of establishing this permanent centre has rendered it a hub for professional research and the exchange of field knowledge to establish a host of channels for organising transportation and preparing reports about mobility policies in the region. Additionally, the Centre contributes to sharing experiences and delivering training courses to help employees in the transport sector.