07 Mar 2021
Statement of Mattar Al Tayer marking the International Women's Day
(Al Tayer: Women contribute effectively to UAE's development drive)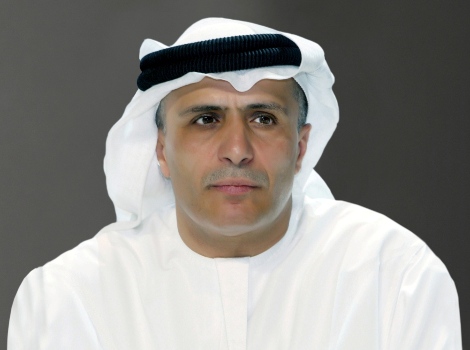 His Excellency Mattar Mohammed Al Tayer, Director-General, Chairman of the Board of Executive Directors of the Roads and Transport Authority (RTA) paid tribute to the effective participation of women in the building and development of the UAE over the past 50 years.
"Under the leadership of His Highness Sheikh Khalifa bin Zayed Al Nahyan – President of the UAE, His Highness Sheikh Mohammed bin Rashid Al Maktoum - Vice-President, Prime Minister of the UAE, Ruler of Dubai, His Highness Sheikh Mohammed bin Zayed Al Nahyan - Abu Dhabi Crown Prince, Deputy Supreme Commander of the Armed Forces, and Their Highnesses Members of the Supreme Council, Rulers of the Emirates, the UAE dedicated special care and attention to women. The country allocated all resources to empower women role and render them an effective partner in building the nation and an integral part of the next 50-Year Strategy,"
"Thanks to the support of our leaders and the efforts of Her Highness Sheikha Fatima bint Mubarak, Chairwoman of the General Women's Union, President of the Supreme Council for Motherhood and Childhood, Supreme Chairwoman of the Family Development Foundation (Mother of the UAE), the Emirati women proved capable of handling leading roles in the state. Women now are ministers, members of parliament, ambassadors, engineers and business leaders to name a few fields.
"The Emirati women were there in the Hope Probe project which succeeded in entering Mars orbit, thus recording a scientific achievement marking the entry of the UAE in the space league. The UAE made another achievement by ranking first in the World Bank's Middle East and North Africa report on Women, Business and Law.
"Under the implementation of the directives of our leaders, RTA supports women and makes every effort to provide an appropriate environment for their progression to leading roles and contribution to RTA's achievements. RTA currently have 811 female employees constituting 22% of the total RTA's workforce. 684 of our female employees are Emiratis, and 73 of our female employees are posted in leadership and supervisory roles. As such, female employees contribute to a variety of projects and programmes undertaken by RTA," concluded Al Tayer.