15 Mar 2021
Statement of Mattar Al Tayer marking declaring 2021 as the Year of the 50th
(Al Tayer: The UAE is aspiring to the forefront in the next 50 years)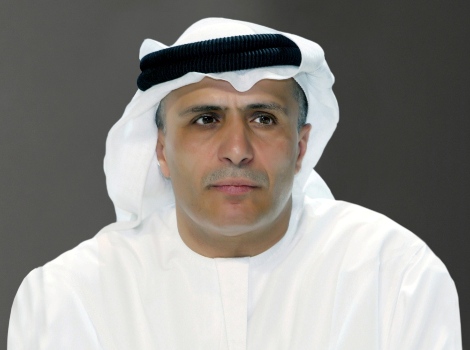 His Excellency Mattar Mohammed Al Tayer, Director-General, Chairman of the Board of Executive Directors of the Roads and Transport Authority (RTA) stated the designation of the year 2021 by His Highness Sheikh Khalifa bin Zayed Al Nahyan, President of the UAE, as The Year of the 50th, would usher the start of a new development era of the UAE. It would thrust the UAE to the forefront of countries of the globe over the next 50 years.

"2021 promises to be an exceptional year, particularly as the UAE is celebrating the Golden Jubilee of the Federation founded by the late Sheikh Zayed bin Sultan Al Nahyan. It will also be marked by the hosting of the world's biggest event, Expo Dubai 2020, which is held for the first time in the MENA region, Africa and the subcontinent. It involves the participation of 190 countries where thousands of companies and organisations as well as local and global companies will take part," said Al Tayer.

"This event comes at a time where the UAE is preparing to celebrate its Golden Jubilee and anticipating the future with an ambitious vision to complement the development drive and raise the global competitiveness across all fields. Despite the global challenges of the Covid-19, the country has seen phenomenal achievements highlighted by the launch of the Hope Probe in a first Arab mission to study the climate and atmosphere of the Red Planet.

"In the 50th year, we recall the efforts of the founding fathers of the UAE, who presented to the Arab nation on the 2nd of December 1971 a pioneering unionist model that paved the way for the development of progress under the leadership of the late Sheikh Zayed bin Sultan Al Nahyan, and the late Sheikh Rashid bin Saeed Al Maktoum.

In the footsteps of the founding fathers, His Highness Sheikh Khalifa bin Zayed Al Nahyan, President of the UAE, His Highness Sheikh Mohammed bin Rashid Al Maktoum, Vice-President, Prime Minister of the UAE, Ruler of Dubai, His Highness Sheikh Mohammed bin Zayed Al Nahyan, Abu Dhabi Crown Prince, Deputy Supreme Commander of the Armed Forces, and their brothers Their Highnesses Members of the Supreme Council and Rulers of the Emirates, are leading the sweeping development drive across the UAE. Thanks to this wise leadership, the UAE has made massive economic, social and urban development that merited it to carve a niche as a reputed trading, financial, and tourist destination," concluded Al Tayer.