30 Jan 2023
RTA signs agreement with Emirates Parkings
(The agreement entitles RTA to tow and impound vehicles)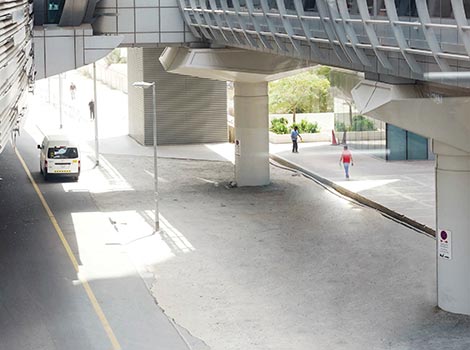 Dubai's Roads and Transport Authority (RTA) has signed an agreement with Emirates Parkings entitling RTA to tow and impound light and heavy vehicles and trailers found in violation of federal and local rules & regulations. The agreement enhances the impounding system and links it with the traffic and electronic systems to enable sharing of information about seized vehicles and calculating the applicable fees. It also revamps the system used for saving details of vehicles referred to the Vehicle Sale Committee and maintaining all records of auctioning those vehicles. In line with RTA's vision of global leadership in seamless and safe travel with innovative, sustainable mobility solutions and services to make every journey in Dubai a world-class experience.
Target activity
The agreement establishes the primary goal of towing and impounding loaded or empty light and heavy vehicles and trailers of all types, including mobile caravans, food carts, boats and bicycles that are spotted in field monitoring and found in violation of the rules and regulations enforced by RTA's departments concerned with vehicle impoundment, of namely the Passenger Transport Activities Monitoring Department, Right-Of-Way Department, Rail Right-Of-Way Department, Licensing Activities Monitoring Department, and Parking Department as well as any other RTA department to be tasked with responsibilities related to vehicle impounding in the future. Vehicle Impounding Management
The agreement outlines the management of the vehicle impounding process, which includes receiving vehicles required for impounding from their owners or representatives at the vehicle impounding yard and using advanced systems for storing vehicles in impounding yard to assist in accurately tracking the number of seized vehicles and the steps taken in respect of each vehicle from its arrival at the impounding yard up to its release. Furthermore, the agreement establishes a system that enables RTA access to all reports about impounded vehicles. Emirates Parkings caters to managing the impounding yard, including providing surveillance cameras and trained personnel.
It is worth noting that the agreement sets out the process of releasing vehicles according to the circumstances of each vehicle. If the seizure was a result of a technical traffic violation, the vehicle will be released after the designated period and the fine is paid. In case of a technical traffic violation caused by a technical malfunction, the vehicle will not be released until the issue causing the impoundment has been resolved. The vehicle will be released after RTA receiving of all the outstanding fees associated with the impounded vehicle. The payment can be made through RTA-approved payment channels and the customers centre at the Emirates Parkings.