21 Jun 2021
RTA provides legislative resources connected to artificial intelligence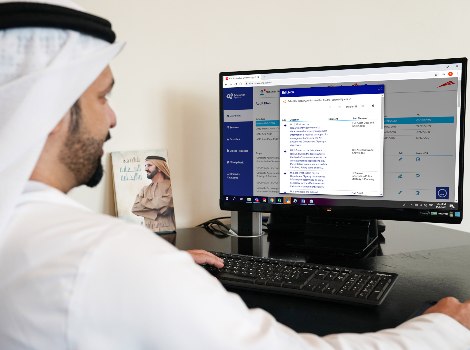 Dubai's Roads and Transport Authority (RTA) has succeeded in developing a prototype model based on utilising artificial intelligence (AI) technologies and Natural Language Processing (NLP), using a smart search engine to facilitate the search in RTA's legislative resources, for employees on Intranet.

The initiative is part of RTA's approved Artificial Intelligence Roadmap (2020-2025), which is in line with the government policies and objectives of the UAE Strategy for Artificial Intelligence and RTA's Digitisation Strategy.

The newly developed smart search engine aims to set up a legal knowledge platform for all legislative resources of RTA, which in turn aims to activate the use of AI in the internal systems.

In this regard, a host of legislation have been transformed into smart digital formats that can be processed using AI and machine learning algorithms, which enables the developed model to understand the legal content and find relevant texts without literally typing the text to be searched for.

This smart digital format aims to facilitate the process of Machine Learning, as this type of digital files is configured to deal with the computer, likewise the conventional files designed to be read by humans. The search engine connects to all legislative documents of RTA, and provides accurate information to RTA's employees. It constitutes an integrated electronic platform that facilitates the searching for the required documents in a short time frame with accurate deliverables to users.

It is worth noting that RTA has developed and programmed a machine learning model compatible with legal formats in Arabic. It was technically challenging as most of the algorithms around support the English language only.

This initiative broadens the scope of using artificial intelligence in RTA's internal systems to cover all projects and initiatives listed under the artificial intelligence roadmap. It reflects RTA's efforts and commitment to keep pace with the technologies of the 4th Industrial Revolution (Artificial Intelligence).

This initiative is in line with the UAE Artificial Intelligence Strategy, Smart Dubai, and RTA's Strategic Goals (Smart Dubai, Advance RTA, People Happiness). RTA is making tireless efforts to ease the working environment for employees and realise the government directives in this regard.