20 Mar 2023
RTA marks International Day of Happiness with enjoyable initiatives and events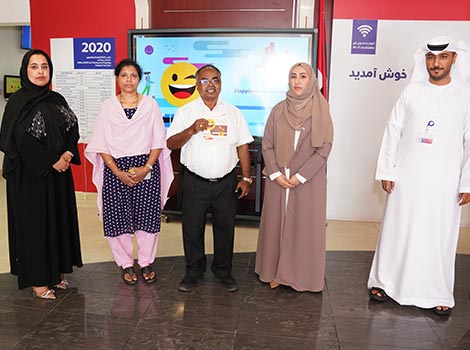 Dubai's Roads and Transport Authority (RTA) announced an array of events and initiatives to spread happiness amongst the community in celebration of the International Day of Happiness, which is marked on March 20, 2023.
Events planned for the day included 4 initiatives. The first was Mini Happiness Surprises where RTA sent short text messages containing links to obtain rewards such as nol credit, parking credit, and promotional cards usable at metro stations.
The second initiative, Happiness Days Out, is undertaken in partnership with radio stations for spending a full day of entertainment in tourist locations and attractions in Dubai.
The third initiative was Happiness Cards, which aimed to distribute 300 Reel Cinema entry cards and gift vouchers from Majid Al Futtaim. The cards were given to customers by Customer Happiness Centres managers after the completion of transactions.
The fourth initiative was dedicated to honouring Committed Drivers, where the top 10 drivers who completed 10 years free from traffic violations, and were offered cards from Majid Al Futtaim Group.
RTA attaches utmost importance to promoting happiness and a culture of positivity among employees and customers in line with its strategic goals and objectives that call for customers' happiness. RTA also seeks to provide a healthy environment that stimulates leadership, competitiveness and innovation. RTA's celebration of the International Day of Happiness is part of the government's direction to adopt principles and initiatives that promote happiness in the UAE.