10 Mar 2021
RTA issues 49k permits for Passenger Transport in 2020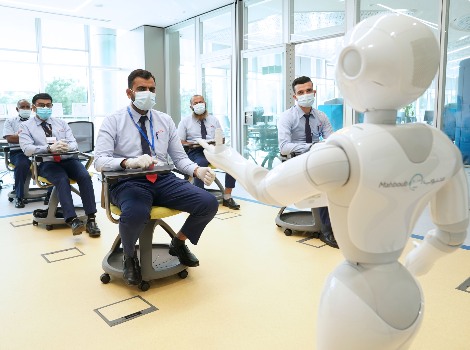 Dubai's Roads and Transport Authority (RTA) has issued 48,749 permits for practising passenger transport in 2020. It comprises 4,315 permits for school transport drivers, 8,999 permits for limo drivers, 25,666 permits for taxi drivers, 326 permits for heavy truck drivers, 4,461 permits for school transport assistants, and 4,082 permits for transporting passengers returning to other Emirates.

"The issuance of 48,749 permits for practising passenger transport drivers including school transport assistants in 2020 illustrates our efforts to maintain the flow of business despite the challenges of Covid-19. Thanks to our digital infrastructure, we managed to turn challenges into opportunities and transformed the entire process of issuing permits into a digital process. The payment of fees has also been activated via RTA's website," said Hussain Al Saffar, Director of Driver Affairs, Public Transport Agency, RTA.

"Last year, we trained 32,665 passenger transport drivers and school transport assistants through a host of induction and refresher courses. Such courses are accredited by specialist urban transport organisations worldwide such as the British Royal Society for the Prevention of Accidents (RoSPA), and the Canadian Urban Transit Association (CUTA). The syllabuses and instructors were approved by the Spanish National Confederation of Driving Schools (CNAE), a road-safety specialist, and the Institute Of Transport Administration (IoTA), which is dedicated to promoting professionalism in transport in the UK," he explained.

"We have also rolled out several initiatives and measures to fight the spread of Covid-19 and curb its impact on the operational processes of training drivers. In this regard we opted to remotely use our smart systems and online resources to ensure the proper delivery and assimilation of training contents," added Al Saffar.