05 Dec 2022
RTA holds innovative lab to acquaint employees with Metaverse technology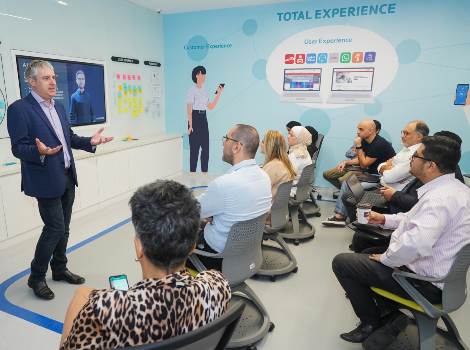 Roads and Transport Authority (RTA) Dubai, held an innovative lab at it's headquarters for employees on the trending metaverse technology in collaboration with six specialist companies, keen to contribute to the government's drive to transform Dubai into the smartest city in the world.

The six metaverse technology solutions providers represented diverse tracks including Non-Fungible Tokens (NFTs), gaming tracks, 3D solutions, virtual, augmented and mixed reality, artificial intelligence and social media platforms.

"This innovative lab was held over three days and included workshops conducted in both Arabic and English. It focused on a host of diverse aspects of metaverse technology," said Mousa Al Raeisy, Director of Technology Strategy and Governance at the Corporate Technical Support Services Sector, RTA.
The event saw a considerable turnout and interaction of RTA employees from various sectors and agencies, especially those concerned with technology. It reflects the interest of employees in learning about the metaverse and keeping abreast of the latest technologies. It is believed that this technology will play a vital role in revamping business processes and improving performance across the board.

Participants and staff presented innovative ideas that have the potential to design proactive and excellent customer services. RTA is keen to benefit from this emerging technology and apply it to develop practical solutions to meet customer expectations.

"The event, which took place in the 4th Industrial Revolution Lab at RTA Headquarter is part of RTA's educative initiatives to introduce employees to the capabilities and enablers of the metaverse. The objective is to use this technology in upgrading RTA's digital infrastructure and to maximise the benefits from the new global transformations and the promising future opportunities that the digital economy holds," said Al Raeisy.

"This lab fits with RTA's 1st and 7th strategic goals i.e. Digital Dubai, and Advance RTA. It is also in line with the UAE Government's 4th Industrial Revolution Strategy aimed to cement the standing of the UAE as a global hub for this revolution. It also contributes to a competitive national economy driven by knowledge, innovation and future applications that integrate key physical and digital technologies.