12 Jul 2021
RTA, Dubai Competitiveness Office hold workshop on Global Competitiveness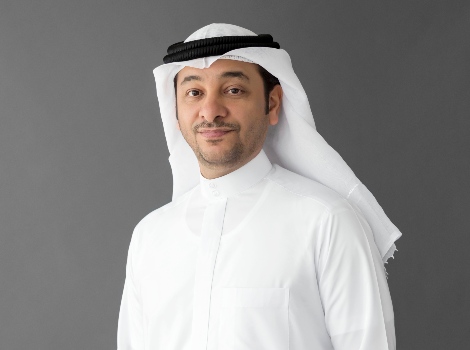 Dubai's Roads and Transport Authority (RTA), in collaboration with the Dubai Competitiveness Office at the Dubai Department of Economic Development, has recently held a virtual workshop for employees about the basics and importance of global competitiveness. The workshop aimed to foster the abilities of human resources and diffuse the culture of competitiveness in the work environment.

Nasser Abu Shehab, CEO of Strategy and Corporate Governance Sector, RTA, stressed the importance of the concerted efforts between government departments towards supporting the competitiveness and pioneering efforts of Dubai. He commended the role of the Dubai Competitiveness Office in supporting the government departments in this regard.

"Holding this workshop is part of RTA's commitment to raising the competitiveness and pioneering standing of the UAE and Dubai at the global stage. This move will contribute to superior living standards and welfare of citizens and residents, and enrich the abilities of our staff. The workshop is part of a series of initiatives stated in the Memorandum of Understanding signed between RTA and Dubai Competitiveness Office," he noted.

"The workshop aimed to sensitise employees about the importance of global competitiveness and qualify them to manage the global competitiveness indices and align them with the quality of Dubai roads indicators. It also ensured that Dubai is well represented in the global competitiveness reports in relevant and specialist fields of the RTA, besides lending support to the Office in this regard," he noted.

"We are keen to align the abilities of both parties in a bid to promote the global competitiveness of Dubai by exchanging studies, experiences and corporate practices of competitiveness. RTA has got the tools, projects and global achievements that merit it to provide the support required to up the competitive edge of Dubai in coordination with the Department of Economic Development. At the end of the day, such efforts will contribute to raising the standard of living and wellbeing of citizens and residents of the Emirate," added Abu Shehab.

Hani Al Hamli, Manager of Dubai Competitiveness Office at the Department of Economic Development, said, "We are excited about this cooperation with RTA to share expertise in the field of competitiveness. The MoU signed previously between the two parties called for providing accurate statistics in the respective fields in line with the applicable rules in Dubai and the UAE. It also called for promoting the skills of human resources in the field of competitiveness through hosting training programmes and workshops. The Dubai Competitiveness Office has strategic plans to shape the future and develop an array of innovative ideas to support Dubai in this field to boost the excellence and pioneering drive."

A host of important topics were discussed in the online workshop including an introduction about the basic principles of global competitiveness and its importance across the Emirate. It also shed light on the components and metrics of global competitiveness and the impact of sectors on global competitiveness.