Dec 24 2020
Resuming operation of two bus routes between Dubai and Sharjah on Dec 27th, 2020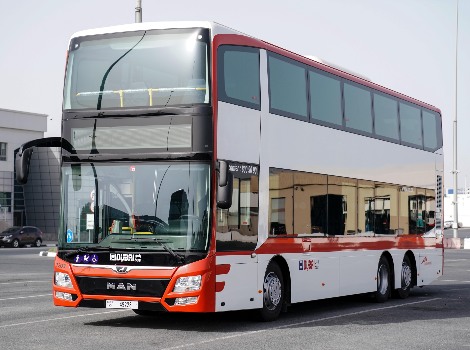 Dubai's Roads and Transport Authority, in coordination with Sharjah's Roads and Transport Authority, announced the resumption of two intercity bus routes between the two Emirates as of Sunday, December 27th.

The first is Route E306 where buses will start from Al Ghubaiba Bus station in Dubai and head to Al Jubail Bus Station in Sharjah via the dedicated bus route of Al Mamzar, at a frequency of 20 minutes. Six double-deck buses will be deployed on this route.

The second is Route E307, which will be served by six double-deck buses as well. Buses will start from Deira City Centre Bus Station in Dubai and head to Al Jubail Bus Station in Sharjah via Al Ittihad Road. The service frequency will be 20 minutes. The daily ridership of each route is arround 1500 riders.
On December 27th, RTA will also re-route two intercity bus routes, namely Route E307A and Route E400, to pass via the dedicated bus lane of Al Mamzar, instead of Al Ittihad Road.

RTA is keen to implement all the precautionary measures to cope with the spread of Covid-19. All riders of Dubai Bus and Intercity Bus services are requested to abide by the applicable precautionary measures, such as physical distancing and wearing masks. The compliance with these measures is mandatory for protecting the public health of individuals and the community of the UAE.