21 Feb 2020
Premium initiatives rolled out to mark 'UAE Innovation Month'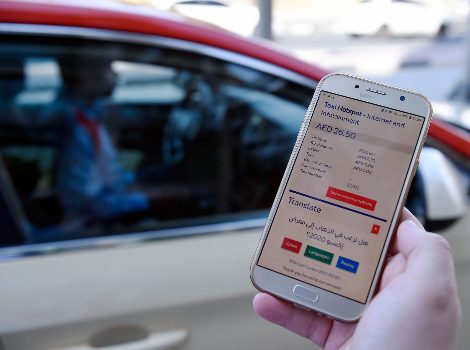 Dubai's Roads and Transport Authority (RTA) has unveiled a plethora of innovative initiatives to mark the UAE Innovation Month; which ends on February 29th. Events of the month are held across the seven Emirates under the theme 'The 50-Year Challenge'. The overriding objective is to engage all community segments in applying innovation as a tool for shaping the future of the UAE.

RTA's galaxy of projects for this event includes the RTA Startup Challenge; a contest for start-ups enabling them to present creative ideas to a judges panel at RTA Head Office. The best three will be honoured.

Another initiative is the TEDxRTA, featuring inspirational speakers from RTA and beyond. The event aims to instill the culture of innovation in RTA employees and inspire them to innovate new ideas. Employees and visitors will be welcomed to a platform to acquaint them with design thinking concepts and introduce them to four core challenges in a bid to come up with cracking solutions using such concepts.

Projects on-show also include the Tech Taxi event at the Dubai World Centre for coaxing the smart transformation of the Dubai Taxi services. It involves he provision of digital services to riders such as WiFi; which will also enable them to communicate with drivers in their languages, thanks to the instant interpretation feature provided.

During the UAE Innovation Month, RTA is also rolling out the AR-enabled digital signage at Emirates Towers Boulevard. These signs display instant information to pedestrians, road users and motorists about the least congested zones. Signs are managed automatically by RTA's Enterprise Command and Control Centre.

RTA portfolio of innovative projects for the event includes the SmartNav designed to guide visually-challenged individuals. They will be guided via their mobile phones to the path designated for people of determination that starts right from the entrance of the station/nol kiosk to the ticket validation gates and all the way to the station platform and the door of the metro cabin.

RTA's will also host a Transport Art where several artists will exhibit murals depicting their perception for the future of transport in Dubai.

These projects epitomise RTA's efforts to measure up to 'The 50-Year Challenge' and determination to play a significant role in the transport sector. These efforts fit well with the aspirations of our leaders to rank the UAE amongst the most innovative countries worldwide. This sustained drive is bound to transform innovation from just a concept into a culture of the present time as well as the future.