Mar 17 2019
Powering Al Qusais Parking Terminal using DEWA's Shams Dubai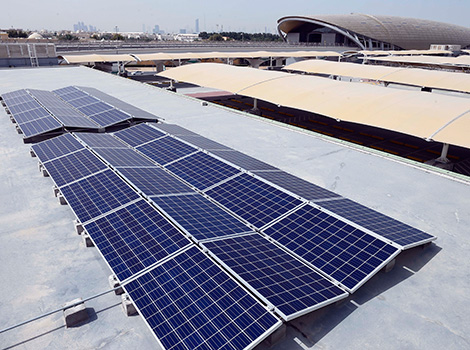 Roads and Transport Authority (RTA) has recently completed the installation of solar panels on the rooftop of Al-Qusais Car Parking Terminal, on the Green Line of Dubai Metro. The move was made in coordination with Shams Dubai smart initiative of Dubai Electricity and Water Authority (DEWA).

"RTA has recently installed solar panels on the rooftops of Al-Qusais parking terminal on the Green Line of the Dubai Metro. It has also allocated the space needed for this project; which steps up the efforts of various government entities in contributing to Dubai Plan 2021 with one of the objectives being 'A Smart & Sustainable City", said Abdul Mohsin Ibrahim Younes, CEO of RTA's Rail Agency.

"10 kw photovoltaic panels have been installed and the project has started the efficient generation of power; which will cut the building's consumption of electricity. The step is part of endeavours of the Rail Agency to support Dubai sustainable development strategy by using alternative & clean energy to drive the Green Economy concept; a top priority of RTA," added Younes.