10 Apr 2021
Partnership with Emirates NBD to cut paper usage by 100% for bank guarantee transactions
(ENBD's Smart Guarantee Trade Finance platform has fully digitised RTA's business process)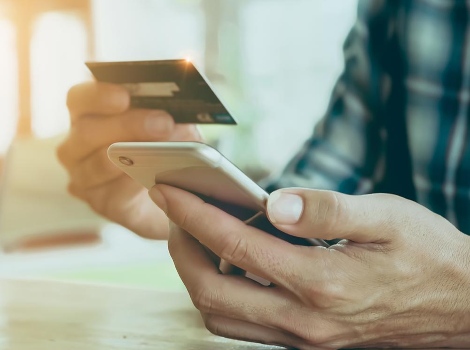 Dubai's Roads and Transport Authority (RTA) region, has signed an agreement with Emirates NBD, a leading banking group in the MENAT (Middle East, North Africa and Turkey) to fully digitise the government entity's bank guarantee management process, making it completely paperless.
Paper usage for the RTA's bank guarantee transactions will be cut by 100% following the agreement with the bank's Corporate & Institutional Banking division using the Smart Guarantee Trade Finance platform. The platform enables seamless end-to-end paperless handling of guarantees including viewing guarantees and transaction details online, and making amendments, cancellations, extensions or claims. Guarantees are routed to Emirates NBD via SWIFT for further advising, changing the current practice of issuance of paper guarantees and eliminating the requirement for manual updates. Going paperless also reduces the time taken to complete the traditionally paper-based transactions.
Yousef Al Ridha, RTA's CEO of Corporate Administrative Support Services Sector praised this step and expressed satisfaction over the partnership with a leading banking entity such as Emirates NBD, hoping this step will lead the partnering entities to ensure further development, success and prosperity, make their clients happier and more satisfied.
"This initiative definitely goes in line with Dubai Government's Paperless Strategy and RTA's commitment to provide smart services and realize its strategic goal of 'Smart Dubai.' The initiate also orchestrates with the 'UAE Government Strategy for the Fourth Industrial Revolution' launched in 2017," said Al Ridha.
Commenting on the paperless transformation, Ahmed Al Qassim, Senior Executive Vice President and Group Head, Corporate & Institutional Banking, Emirates NBD, said: "As trusted providers of smart business-friendly solutions, we remain at the forefront of driving innovation to digitise our clients' processes, bringing greater efficiencies in their day-to-day operations. We are delighted to partner with the RTA to not only help eliminate paper waste but also reduce the burden and workload on employees handling guarantees manually, while saving on financial resources. Smart, paperless and straight-through processing of guarantees is faster, more efficient and more secure. We look forward to leveraging our digital innovation for more such initiatives as we continue to support the Dubai government's vision to transform into a fully digital government and the first paperless government by the end of 2021."