17 Jul 2021
Organizing Eid initiative to delight orphans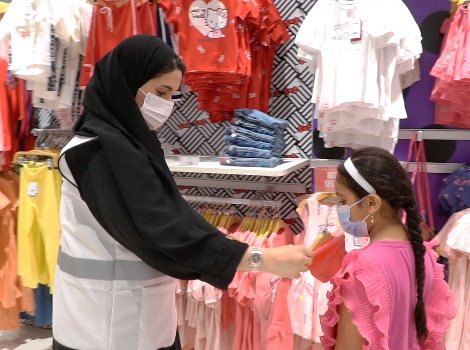 Dubai's Roads and Transport Authority (RTA) organised its humanitarian initiative for orphans on the occasion of Eid al-Adha through the distribution of Eid gifts, clothes and shopping vouchers to children. The event was held in collaboration with Emirates Red Crescent and Baby Shop from Landmark Group.

The event commenced at Baby Shop, Midriff City Centre, where RTA's volunteers and Baby Shop staff helped the children to choose their Eid clothes. The shopping vouchers were distributed by RTA and Emirates Red Crescent volunteers to the children at the Emirates Red Crescent in Dubai.

Rowdah Al Mehrizi, Director of Marketing and Corporate Communication Department at Corporate Administrative Support Services Sector, RTA, said : "RTA is keen to actively participate in social, humanitarian and charitable activities on various occasions with the aim of promoting the values of giving which bring happiness to the children and their families.

Al Mehrizi also praised the participation of RTA volunteers in this humanitarian initiative and their contributions in distributing the gifts and choosing children's clothes.

She noted that the happiness of people is one of the strategic objectives of RTA and its approach to make the people happy is not limited to public transport users and its customers from UAE residences and visitors, but it covers the needy people from around the world.