17 Aug 2021
Obtaining ISO certification in Learning Services Outside Formal Education
(The certificate is granted to RTA for the third consecutive year)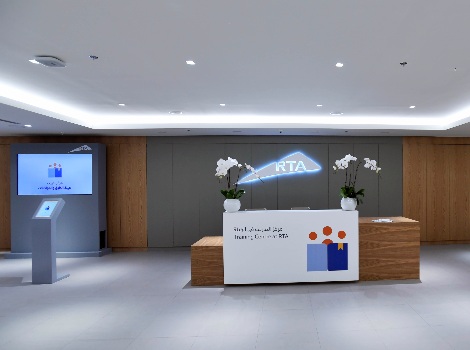 Dubai's Roads and Transport Authority (RTA) has recently obtained a Certificate confirming compliance with the requirements of the International Organization for Standardization: ISO 29993:2017 (Learning Services Outside Formal Education) from the British Institute of Standards (BSI). It marks the third time in a row RTA has obtained this certificate.

"Obtaining the compliance with ISO certification (Learning Services Outside Formal Education) places RTA among the leading government entities in training and human resources development across the UAE, especially in the Emirate of Dubai," said Sultan Al Akraf, Director of Human Resources and Development, Corporate Administrative Support Services Sector, RTA.

Al Akraf was delighted with this certificate as it describes the improved learning and training system and the efficiency of RTA's learning model aimed at assuring the quality of the learning and training process. "It ensures that the requirements set and the structures in place have been designed to enhance the efficiency of the learning deliverables," said Sultan Al Akraf.

"RTA views learning services as a tool for leveraging improvement in the human capital and overhauling the entire human resources system to cope with the challenges of the changing requirements of the work environment. As such, obtaining the certificate is also a testament to RTA's pioneering efforts to realise its 7th Strategic Goal (Advance RTA). Moreover, it reflects RTA's sound approach to grooming and improving human resources and competencies as well as the leadership and professional skills of employees in a bid to lift their career development," noted the Director of Human Resources and Development, RTA.

"RTA had earlier opened an integrated training centre for employees at the Marina Plaza. This 3-level building can accommodate 350 employees. It has 17 training halls fitted with state-of-the-art innovative training techniques, smart apps and sophisticated learning technologies. Facilities include an innovation hall, meeting room, a theatre to accommodate more than 50 trainees, a library for smart learning programmes, and a computer lab. It also hosts a competency assessment centre comprised of four sections: administrative training, technical training, logistical support and developing skilled Emiratis," concluded Al Akraf.

Obtaining ISO 29993:2017 certificate in Learning Services Outside Formal Education is a multi-step process that started with the Gap Analysis. In this regard, RTA hired a specialised agency to ensure the centre is fit for the purpose. Employees from the centre have been trained on the implementation of the ISO standard, and the development of procedures to streamline the training process to bring it up to the required standards.

The second step was related to the analysis of the training requirements and benchmarking them with the required standards besides designing appropriate programmes. The third step was the final audit carried out by the external assessor of the BSI to verify that the programmes and procedures of the Centre were compatible with the international standards aimed to provide positive and fruitful support to the educational process.