Jun 03 2020
Mahboub reports 610% upsurge in transactions, 195% hike in chats during Covid-19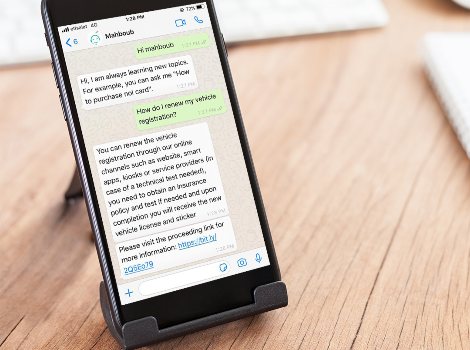 Dubai's Roads and Transport Authority (RTA) announced that Mahboub Chatbot had processed 135,128 chats since the outbreak of the coronavirus pandemic last March and April. The figure replicates a sharp increase from the 45,754 chats reported in the preceding two months (Jan and Feb 2020). It reflects an increase of 195% in the number of chats performed and a stunning rise of 610% in the number of procedural transactions processed.

"Mahboub Chatbot proved very effective in responding to customer inquiries and the processing of transaction such as the renewal of driver license or vehicle registration without requiring the physical presence of the customer. Chats made through Mahboub increased by 195% during the current lockdown dictated by Covid-19, which underscores its compatibility with the preventive measures undertaken to fight the virus, such as the physical distancing," said Ahmed Mahboub, Executive Director, Smart Services Department, Corporate Technology Support Services Sector, RTA.

"The increase of Mahboub's transaction by 610% in last March and April is indicative of the overwhelming response of clients with this technology that has effectively catered to their needs. Mahboub offers 145 procedural, informational and interactive transactions, and is considered the most popular corporate chatbot in the field of transport across the region.

"Mahboub is available in both Arabic and English versions via RTA's website, WhatsApp, and RTA Dubai App. It was warmly received by clients as the system is capable of fielding their inquiries about the majority of RTA services. It can also process some of the transactions without human intervention, which also reduces the need for engaging in live chats with the Call Centre personnel," concluded the Executive Director of RTA's Smart Services Department.