11 Mar 2021
Launching initiatives to promote the culture of employees, families and riders during Reading Month 2021
(2m nol Plus points up for grab for readers via Read with RTA app)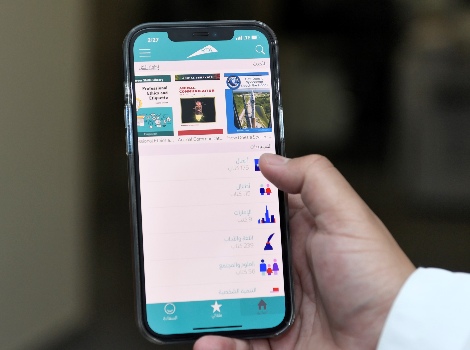 Dubai's Roads and Transport Authority (RTA) has launched an update to Read with RTA app and offered two million nol Plus points for riders of public transport means during the Reading Month. It also launched a host of initiatives aimed to promote the culture of employees and their families along with public transport riders by encouraging them to read. Prizes will be offered to key participants in RTA events in collaboration with Serco Middle East. The staging of these initiatives corresponds to the UAE's celebrations of the Reading Month of 2021 (celebrated in March each year) under the theme: My Family Reads.

By participating in the Reading Month 2021, RTA is renewing its commitment to support the directives of leaders to diffuse the culture of learning, knowledge, and reading as it will contribute to nurturing an educated and knowledgeable community, which serves the national strategic Vision for Reading to be "reading a way of life in the UAE by 2026".

"The Reading Month is an event through which we demonstrate our efforts to encourage employees to read. The theme of this year's Reading Month (My Family Reads) is a positive development through which we seek to double our efforts to spread the culture of knowledge among families of RTA's employees. RTA is also committed to encouraging public transport riders to read through Reading with RTA app," said Rowdah Al Mehrizi, Director of Marketing and Corporate Communication, Corporate Administrative Support Services Sector, RTA.

"RTA has released a new edition of Read with RTA app, which comes with more than 600 new knowledge contents such as bilingual (Arabic and English) online books, audiobooks, videos and articles. Surfers can upload all publications of the RTA, such as Al Masar Magazine and Salama Magazine. An online link was added to enable readers to read several newspapers and magazines. RTA will reward readers with two million nol Plus points, which renders reading a treasured benefit," she added.

The nol Plus system associated with nol cards saves money in the form of points that can be redeemed in free transportation aboard RTA's mass transit means. The points can also be used to pay for purchases in 12 thousand approved outlets besides enabling free entry to Etihad Museum and Public Parks across Dubai.

"For the sixth year in a row, RTA is running the Reading Advisor initiative remotely with the participation of a bunch of employees. The initiative seeks to transfer knowledge and encourage employees to read. The gathering will discuss topics about the importance of reading. A presentation will be made by a candidate of Reading Advisors to shed light on the reading topics. The initiative concludes with the honouring of the best participants in 2020," explained Al Mehrizi.

"RTA will also hold a virtual workshop under the theme "Help Me To Read" where virtual sessions will be held with RTA volunteers from RTA leaders, who will educate orphan children hailing from disadvantaged families in collaboration with Rawafid Center for Development and Education and the Red Crescent Society. Through these efforts, RTA is stepping up efforts to bolster its social responsibility and boost the cultural and educational aspects of the whole community," she further added.

RTA will also hold virtual events under the theme My Child Reads to instil the culture of reading among the children of employees and pose creative questions to them in an entertaining session to highlight the importance of reading to children aged 6-12. RTA will also hold a virtual workshop for the candidates of the Reading Advisor initiative involving families of employees for submitting imaginary drawings of their children. The event will be held in the evening to ensure the participation of the biggest possible number.

RTA will distribute prizes to the participants in its initiatives for the Reading Month in collaboration with Serco. Prizes will be given to the most frequent users of Read with RTA app and the participants in the reading activities via RTA's social medial channels as well as the children taking part in the internal virtual workshop.