Apr 18 2019
Holding traditional events in celebration of 'Haq AL Laylah'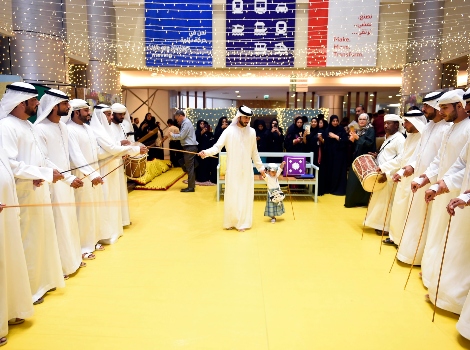 Roads and Transport Authority (RTA) held a variety of events to celebrate Mid-Shaaban Night, an event locally known as (Haq Allaylah). Scores of employees took part in the festivity, which forms part of the UAE traditions.

Haq Allaylah is still celebrated by Emirati families seeking to embed the importance of this event in the conscience of youngsters to maintain this tradition over the long run.

Events held were themed by popular traditions, such as a Traditional Shop replicating the way community used to do transactions in the distant past, Henna Corner, traditional memorabilia, Falcon Corner as a mimic of ancestors sports, Traditional Food Corner and Bazar Corner for recounting memories. Traditional concerts held added a touch of joy with the revival of the glorious past.

RTA is keen to celebrate this event every year, organise superb events befitting Haq AL Laylah, and engage employees to enrich the true Emirati traditions & identity.