Jan 10 2019
Holding events to promote employees Health, Safety and Environmental awareness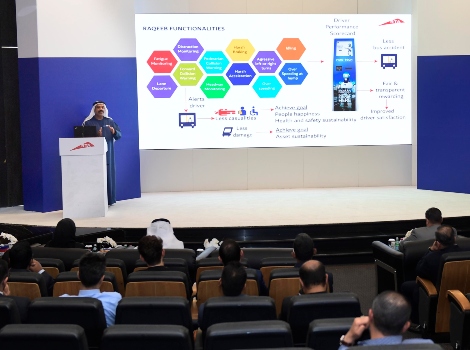 Dubai's Roads and Transport Authority (RTA) has held an Open Day for Health, Safety & Environment (HSE). Lecturers and speakers from RTA and external parties highlighted the importance of promoting the awareness and supporting RTA's efforts in this field.

"External participants in the events included Parsons; one of the biggest infrastructure companies in Dubai, and Etihad ESCO; a joint venture of the Dubai Electricity & Water Authority. Several Sectors and Agencies of the RTA associated with the HSE affairs also took part in the event," said Eng. Nada Jasim, Director of Safety, Risk, Regulation and Planning, at RTA's Strategy & Corporate Governance Sector.

"Lectures delivered during the events covered the role of technology in forecasting risks and vehicle accidents and monitoring the mindset & health condition of bus drivers for their safety and the safety of passengers. They also shed light on Trucks Remote Monitoring System, which detects faults sustained by those vehicles for the safety of roads and users," she said.

"The Open Day included lectures about Hybrid Vehicles and their role in curbing carbon emissions to ensure a safe and sustainable environment for Dubai residents. The objective was elucidated through running a scientific statistical comparison between exhausts of conventional vehicles and those of hybrid vehicles.

"The Open Day also included the Sustainable House event in which Parsons spoke about enhancing the role of individuals in HSE programmes. It stressed that the role of people could not be eliminated if the awareness programmes were to succeed. Etihad ESCO tackled the Green Buildings concept and highlighted the use of solar panels as a source of clean energy at homes.

"Events of the 3-Day open house included field visits by participating employees to RTA's Operation Centers in several projects. Visitors aimed to gain first-hand knowledge about the HSE structures adopted at those sites to embed them as a physical culture to promote the environmental awareness," concluded Nada.