Sep 21 2020
Holding 3-day virtual Corporate Agility Week starting Sept 23rd, 2020
(Moaza Al Marri: The event diffuses the culture of corporate agility amongst employees)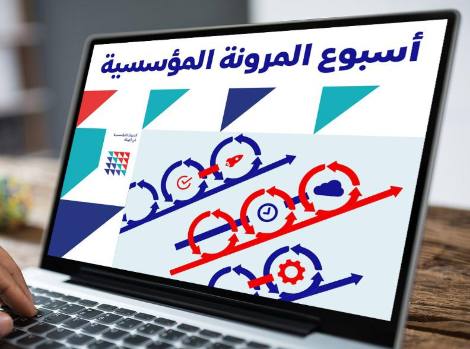 Dubai's Roads and Transport Authority (RTA) announced the holding of a virtual Corporate Agility Week for three days (23, 24 and 27 September 2020). The step follows the launch of RTA's Corporate Agility Transformation Programme aimed at launching a comprehensive implementation of agility concepts and practices and sustaining them in various fields of RTA's business.

Through staging this event, RTA is seeking to promote the culture of corporate agility and improve performance in various business domains. It signals RTA's tireless efforts to keep abreast of government and global trends as well as modern business models, besides responding to customer expectations.
Commenting on the event, Moaza Al Marri, Executive Director, Office of RTA's Director-General, Chairman of the Board of Executive Directors, said, "The launch of the Corporate Agility Week is part of RTA's plans to spread the culture of modern management and corporate agility concepts amongst employees. Such a drive is encapsulated in RTA's organisational chart, strategic plan and innovative approach to various challenges. We believe the week will contribute to the transfer of in-house expertise and chart out a smooth and agile roadmap.

"Over three days of the Corporate Agility Week, RTA will deliver an experience par excellence through which we hope to create an interactive platform for debating a variety of concepts. We aim to put forward a wealth of knowledge that will certainly shore up the agility transformation of RTA's sectors and agencies. Accordingly, it will bring about a quantum shift in the nature of targeted deliverables and cement RTA's standing at the regional and global levels," noted Al Marri.

"RTA certified 24 employees to act initially as 'Agility Coaches' after passing the internationally recognised standards and criteria. The Corporate Agility Week is part of the second phase aimed at proliferating and supporting the corporate agility concepts and mechanisms," she further added.
The agenda of the Corporate Agility Week encompasses a series of events, dialogues on issues and experiences at the local and global levels. Moaza Al Marri will be the keynote speaker in the virtual European Agile days. She will touch on the importance of corporate agility in the public sector with a special focus on RTA's corporate agility achievements.

On Day 2, events will be kicked off by a keynote speech of His Excellency Mattar Mohammed Al Tayer, RTA Director-General, Chairman of the Board of Executive Directors, featuring RTA's corporate agility journey. Dr. Hazza Al Nuaimi, Coordinator General of the Government Excellence Program in the Dubai Executive Council, will explain the role of excellence in boosting corporate agility. The day will be wrapped up by a lecture delivered, on the journey to becoming an agile enterprise.

Day 3 of the Corporate Agility Week will feature a seminar, on how to achieve agility. The event concludes with presentations about the best practices of corporate agility at RTA. Agility coaches will put forward proposals about the implementation of corporate agility concept in their respective departments.

RTA established the Corporate Agility Transformation Office and affiliated it to the Office of His Excellency the Director-General and Chairman of the Board of Executive Directors. It attends to developing a structure for broadening the scope of successful practices and steering the agile transformation drive across RTA's sectors and agencies. It aims to enhance RTA's ability to anticipate, expect and adapt to various circumstances. RTA's corporate agility model is built on five key pillars namely strategy, structures, processes, people and technology in addition to 20 sub-pillars.

Overseeing the full scale-up of corporate agility and upraise RTA Agility maturity by providing a structured methodology and a novel framework across various sectors and agencies, towards pioneering among Government / Transportation Sector.