Feb 22 2021
Holding virtual activities marking UAE Innovates 2021
(31 participants representing the Transportation, Innovation and Academic Sectors take part in the events. )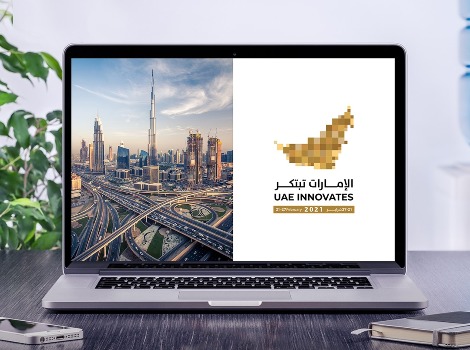 Dubai's Roads and Transport Authority (RTA) announced a series of virtual activities during 21st -25th February 2021 held in line with the UAE's Innovation Month (UAE Innovates 2021) celebrated by all federal and local governments as well as private entities and academic institutions across the UAE. RTA's participation in the event reflects the importance of nurturing the culture of innovation in various affiliated sectors and agencies as well as public and private entities. It also encourages the spirit of innovation amongst entrepreneurs and start-ups in the transport sector in a way that serves the vision and aspirations of Dubai and the UAE.

"To mark the UAE Innovates 2021 events, RTA is holding a host of diverse events in which officials from RTA and 31 participants from the transport sector, innovation centres and academic institutions take part, including professors, researchers and senior advisors. All events will be held via virtual communications to foster the culture of innovation and take the highest precautionary measures to curb the outbreak of Covid-19," said Nasir Bu Shehab, CEO of Strategy and Corporate Governance Sector, RTA.

"The agenda of the first day of RTA's events include a virtual conference for a group of RTA's employees and partners to discuss the RTA-led Innovation Community initiative approved by the Global Innovation Management Institute (GIMI). The initiative focusses on strengthening cooperation with stakeholders to support innovation in 4 areas, namely: Transport, infrastructure, urban planning, and well-being. Tasks of the Innovation Community revolve around supporting recommendations and policies, sharing knowledge, developing communication channels, and ensuring effective governance," he noted.
The virtual training programme is held over three days (22 to 24 February 2021) in the field of innovation (Level 1) in cooperation with the Global Innovation Management Institute. Officials from all RTA's agencies and sectors will take part in the programme which aims to leverage innovation concepts and methods amongst employees. Trainees will obtain innovation practice certificates (Level 1), which will enhance their competency in doing their business.

RTA's 3rd Start-ups Challenge will be held on 23 and 24 February 2021 where 15 start-ups will be taking part in the challenge by offering innovative transport solutions. Candidates will be assessed by judges' panel comprising of senior RTA's employees and two representatives of specialist consultants and academic institutions.

On the final day of the UAE Innovation Month (25 February 2021), the 2nd edition of RTA's Innovation Accelerators Programme will be announced. It encompasses availing each participation a chance to attend 50 training hours over six weeks. Upon the successful completion of the programme, inductees will be presented with Innovation Practice – Level II certificates from GIMI.

"Through these ongoing initiatives, RTA stresses its commitment to realising its seventh Strategic Goal (Advance RTA) through pioneering and sustainable innovation. It involves rolling out innovation-motivating initiatives, sharing knowledge and innovative solutions to improve the work environment, and achieving excellence in the service and wellbeing of the community," concluded Bu Shehab.