02 May 2021
Distributing Ramadan rations through nol cards to taxi and bus drivers
(The event marks Zayed Humanitarian Day)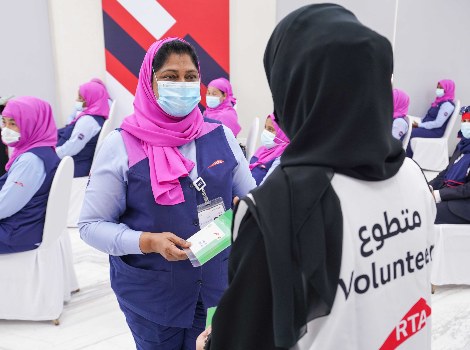 Dubai's Roads and Transport Authority (RTA) has celebrated Zayed Humanitarian Day, which corresponds to the 19th of Ramadan each year, a date that marks the death of the late Sheikh Zayed bin Sultan Al Nahyan. The event is in line with RTA's keenness to participate in humanitarian and charitable events organised in Ramadan given their immense social and humanitarian values.

"RTA has distributed Ramadan rations this year through nol cards, each valued at AED500, to eligible taxi and bus drivers," said Rowdah Al Mehrizi, Director of Marketing and Corporate Communication, Corporate Administrative Support Services Sector, RTA.

"These cards can be used in paying for purchases across several retail outlets in Dubai and other Emirates as detailed in the envelopes containing these cards. They are also good for paying public transport fares and parking fees in the Emirate of Dubai," added Al Mehrizi.

It is noteworthy that Zayed Humanitarian Day is a landmark event in the UAE. The celebration of this day illustrates UAE's achievements in humanitarian assistances rendered to other countries and people.