May 27 2019
Dedicated hotline to ease payment of compensation to taxi plate holders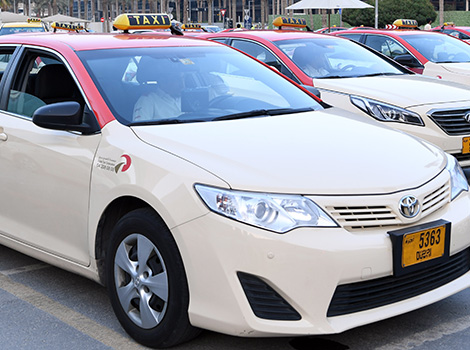 Roads and Transport Authority (RTA) has activated a hotline to facilitate the payment of the final compensation to owners of taxi plates in Dubai. A sum of AED170,000 is payable per plate as endorsed by Resolution No (8) for 2018 governing the payment of compensation to taxi plate holders in Dubai. The activation of this telephone line aims to save the timing and effort of beneficiaries in sorting out the final payment procedures.

Under the new process the telephone line (04-6051555) will be designated for taxi plate owners to call and inquire about the procedures of paying the due compensation around-the-clock.

There are 6658 plates covered by the Resolution. Details of 4790 plate holders have been updated, and 1725 plate holders have received the final compensation. Details of 1868 plate owners, or their heirs, have yet to be updated. The payment of compensation hinges on the update of details. Applications need to be submitted to the designated office at the Ground Floor in Block B of RTA Head Office. Payment of the compensation starts six months after fulfilling all requirements of the application.

Updating details of beneficiaries requires a copy of Emirates ID, passport, plate ownership certificate, approved letter from the bank showing the Account Number and IBAN, and a completed waiver form in case of opting for final compensation.

Updating details of heirs requires the submission of plate ownership document, copy of Emirates ID and passport of each heir, estate listing or decree of distribution, approval of Awqaf and Minors Affairs Foundation in case of minors, and a letter from the bank showing the account number and IBAN.

From the start of May this year, RTA endorsed the 2019 increment for taxi plate owners and paid dues to beneficiaries or their heirs amounting to AED5000 per plate. The payment was made to those who have updated their details after the issuance of Resolution No (8) and who have not received the final compensation by the date of payment.