May 31 2019
Customers Council ponders improving procedures of commercial advertisement permits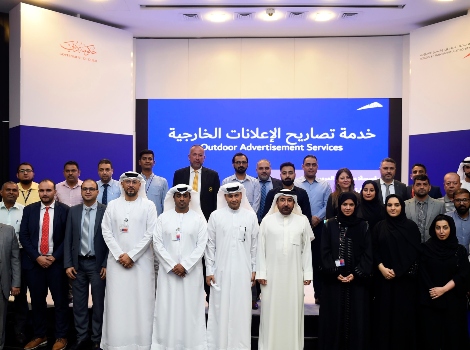 The Customers Council of Dubai's Roads and Transport Authority (RTA) discussed the prospects of improving services related to the processing of permits of commercial advertisements and investment services.

Attendees of the session included Mohammed Obaid Al Mulla, RTA Board Member and Chairman of the Customer Council; Ahmed Mahboub, Executive Director of Customers Happiness and Vice Chairman of the Council; and Hussain Al Banna, Executive Director of Traffic, RTA. Thirty-seven representatives of external sectors and several concerned staff from RTA were also in attendance.

At the start of the gathering, Al Mulla stressed RTA's keenness to meet representatives of companies and entities operating in Dubai, including commercial advertisements and investment services sectors. It also takes into consideration to their ideas and feedback on all RTA services, which plays a vital role in boosting cooperation up to the highest quality standards.

A presentation was made about outdoor advertisement permits services explaining the system and related processes. It also touched on permits for advertisement on vehicles and the right-of-way. The presentation recapped the initial phase of outdoor advertisement permits system and preparations for Phase II in the 4th quarter of this year. It also reviewed the types of 34 permits, access to the system and statistics of previous years. It also focused on steps taken to improve the existing procedures to ensure faster delivery of services.