24 Mar 2021
Customers Council discusses improving e-NOCs with developers, consultants, contractors and strategic partners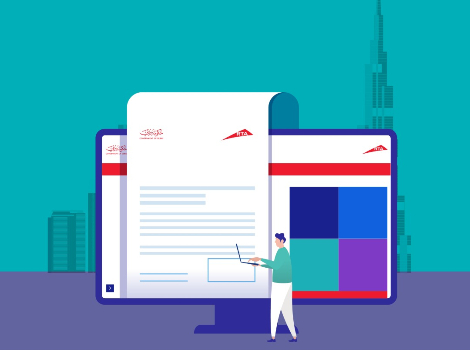 In a virtual session recently held with developers, consultants, contractors and strategic partners, the Customers Council of the Roads and Transport Authority (RTA) discussed an array of services related to electronic No Objection Certificates (NOCs) issued by RTA to beneficiaries across the Emirate.
Mohammed Obaid Al Mulla, RTA's Board Member, Chairman of Customers Council, chaired the session in the presence of Adel Al Marzooqi, Director of Right-Of-Way Department and Head of NOCs Section at the Traffic and Roads Agency. A diverse cast of developers, consultants, contractors and strategic partners attended the gathering.

Al Mulla opened the session by thanking clients for responding to the invitation and expressing their views, comments and proposals, which will improve the level of services and bring more happiness to people. He also praised the efforts and commitment of developers, consultants and contractors to improving their services and their cooperation with the RTA.

He reiterated RTA's keenness to improve the services on offer and comply with the directives of the government calling for continuous improvement of services to enhance the satisfaction of people and make them happier.

A visual presentation was made during the session spotlighting the services provided to clients requesting NOCs. It explained the vision, mission and strategic goals of the RTA 2020-2024 as well as the new structure of NOCs and services provided through the system. It also stressed the importance of NOCs and their link with the infrastructure of all service providers. Attendees were briefed about the total number of NOCs currently being issued in comparison with those issued before along with improvements to streamline the system.

The gathering made several remarks and proposals which were discussed with the concerned parties at the RTA to review their feasibility and contribution to the improvement of NOCs services. RTA always gives due consideration to customers views and suggestions and improves them to fit with the undergoing developments.