Nov 08 2017
Taking part in Dubai Pre-Owned Boat Show 2017 for sixth straight year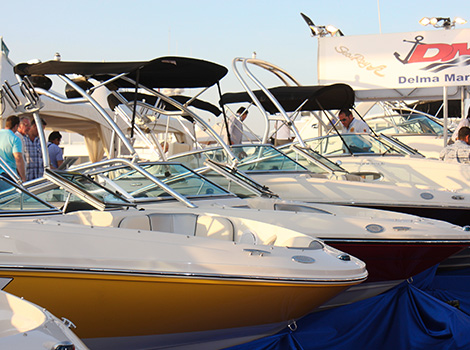 For the sixth year in a row, the Roads and Transport Authority (RTA) is taking part" tomorrow (Thursday) 9 November in the Dubai Pre-Owned Boat Show 2017 held at the Dubai Creek Marina by the Dubai Golf & Yacht Club during the period 9 - 11 November 2017. The event is considered the first of its type in the region and is open for buyers and vendors from all over the Middle East.

Mansour Al Falasi, Director of Marine Transport of RTA's Public Transport Agency, said: "During the event, the RTA will exhibit abras and water taxis to promote the marine transport services in Dubai, and lure investors interested in chartering boats through long-term contracts."

"Through supporting and participating in the Dubai Pre-Owned Boat Show, the RTA is seeking to promote the marine transit modes and bolster cooperation with the Dubai Golf Club as provided for in the MoU signed with the Public Transport Agency in Jan 2012. Such agreement calls for promoting RTA's marine transit services amongst tourists and visitors of the Dubai Golf Club and serving the interests of both parties over the long run. According to the MoU, the Club shall designate a marina as a water taxi station to serve visitors of the Park Hyatt Hotel nearby," he continued.

Al Falasi stressed the keenness of the Public Transport Agency to take part in all boat events and exhibitions within the UAE or beyond offering a platform for marketing and promoting its advanced service packages to the public spanning the entire spectrums of the community including residents, visitors and tourists.