Oct 22 2017
Rewarding frequent public transport commuters and encourages them to exercise in line with Dubai Fitness Challenge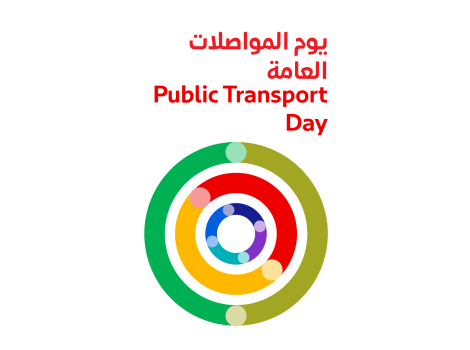 The Roads and Transport Authority (RTA) in Dubai has invited all community segments to use various mass transit modes including the metro, tram, public buses and marine transport such as the water taxi and waterbus. The call marks the Public Transport Day observed annually on November 1st.

The most frequent commuters of public transport means will be rewarded with events compatible with the Dubai Fitness Challenge initiative launched by His Highness Sheikh Hamdan bin Mohammed bin Rashid Al Maktoum, Dubai Crown Prince and Chairman of the Executive Council. His Highness called on all spectrums of the community to practice their favourite sports for 30 minutes a day from 20 October to 18 November 2017.

Moaza Al Marri, Director of RTA's Marketing and Corporate Communication said: "This year's Public Transport Day festivity includes three categories: riding public transport using nol Card from 23 October to 1 November. The two most frequent public transport users who collect the maximum number of points would be named as winners, and each would receive a cash prize of AED 50,000.

The second category is the public transport race, which starts on November 1st. Participation will be open to all and participants will be divided into teams moving through some metro, tram, public bus, and marine transport stations. Participants will be required to perform some exercises upon arrival at each station. The winner will be the team that collects the largest number of seals stamped on the participation application at each station and succeeds in reaching the final station. The first winning team will receive a cash prize of AED 50,000, the second will get AED 30,000, and the third will walk away with AED 15,000."

"The third category is the Golden Runner competition which is run via social media from October 23 to November 1st. Participants have to follow the social networking sites to locate the Golden Runner who daily visits three RTA stations. Winners will receive wearable e-prizes (Fitbits) as well as Apple watches and iPhone 8," added Al Marri.

She urged the public to use mass transit modes and participate in various activities launched by the RTA this year, including sports events to win the prizes up for grabs in cash and in-kind. "RTA always seeks to bring happiness to the public, particularly mass transit users and encourage them to pursue physical activities and exercises during their daily commute in the vibrant emirate of Dubai, which strives to be the smartest city worldwide," she noted.

It is worth mentioning that the Public Transport Day Initiative aims to enhance the role of Dubai emirate in supporting the efforts to improve the environment, achieve sustainable development, and encourage residents to use mass transit modes. It also seeks to raise ridership by educating the public about the benefits of public transport that includes the metro, buses and marine transport. It also focuses on integrating different transit modes, enhancing the pioneering role of Dubai in general, and the RTA in particular in promoting public transport